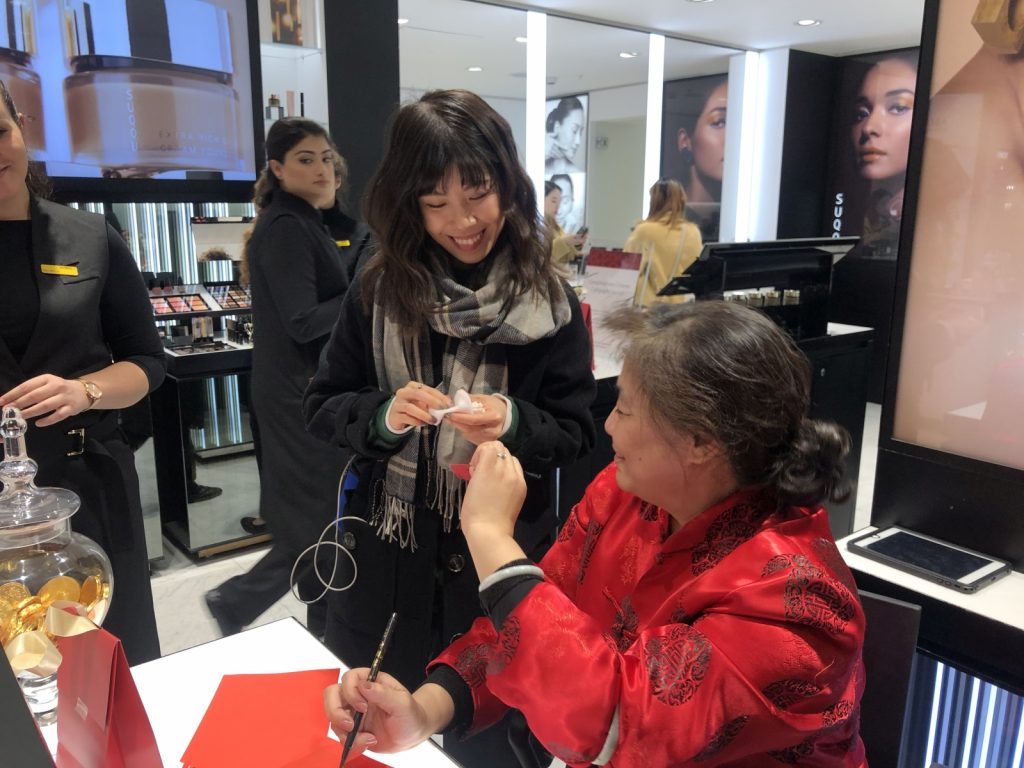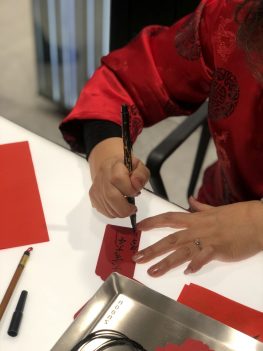 Blackjack Promotions and Japanese brand Suqqu are set to bring the personal touch to Chinese New Year gifting in Selfridges Beauty Hall
Staffing solutions and experiential experts Blackjack will supply Chinese calligraphers so shoppers can give unique Suqqu gifts to loved ones
With 20+ years working predominantly in travel retail, Blackjack Promotions are experts in providing culturally relevant experiences and appropriately skilled and trained staff for activations aimed towards a Chinese audience – making them a great fit to partner with Suqqu on this campaign.
The Selfridges London Beauty Hall is world famous, therefore the Japanese skincare and make-up brand was looking for a way to build their brand profile in this competitive shopping location, while also embracing an important gifting period when many Chinese nationals living in the UK will be meeting up with friends and relatives, and giving gifts to mark the holiday period.
Dena Weal, Brand Marketing Manager for Suqqu says, "The beauty market is highly competitive, so we are always looking for opportunities to stand out – after all, Suqqu translates as 'posture with attitude'. People may be surprised to hear that Chinese New Year was on our radar as a shopping peak period, but we recognised that there are a very large number of Chinese nationals in London who will be looking to find thoughtful and unique gifts for loved ones, and personalisation has been a key theme over the last year. We've enjoyed working with Blackjack to bring this idea into the store, and we are sure the calligraphers will be a hit with shoppers".
On 25th January, Selfridges' shoppers buying Suqqu products as gifts will be invited to personalise their purchases with a message etched by specialist Chinese calligraphers on to red tags – the official colour of Chinese New Year, thought to bring good luck and good fortune.
Simran Sidhu, Account Manager at Blackjack Promotions adds, "Supplying professional and authentic retail experiences is a key part of our business, and we know that offering a personalised touch is only growing in popularity with shoppers. Chinese New Year is always a big event in travel retail, and we are seeing its significance increase on the high street, too. When Suqqu brought us on board to bring this activation to life, we were excited to work with a brand looking to build their presence in such a creative and 'human' way."