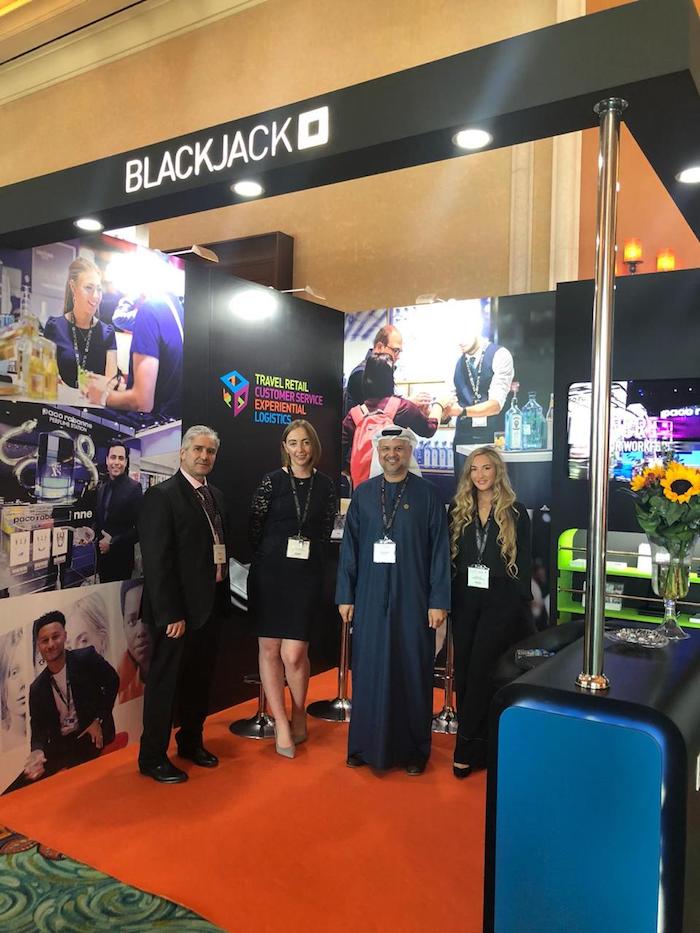 Blackjack Mena powered by Dulsco, the recently formed joint venture between international travel retail staffing specialists Blackjack Promotions and leading Emirati people solution provider Dulsco, is making its first official public debut to industry peers February 13-14 at The Retail Summit in Dubai.
As a Silver Partner at the event, Blackjack Promotions will have an exhibition stand, be involved in several activities and will provide 12 brand hostesses to the two-day conference and associated social events.
Antony Marke, group managing director of OmniServ Ltd and Blackjack Promotions, will chair a panel session on Day One titled 'Developing A Winning Company Culture." Panel speakers including Asil Attar, CEO of Damas Jewellery, Hans-Christian Meyer, CEO of Tiger of Sweden and Kristina Karlsson, Founder & Creative Director of Kikki.k, will share their practical experiences around hiring the right employees, building a culture that enables teams to thrive, instilling a winning mindset and defining the global consumer experience.
"We are delighted to be partners at such a prestigious event in the heart of Dubai," comments Marke. "It's not only a great opportunity for Blackjack Promotions to launch their team and showcase their capabilities in the market but I look forward to two days of meeting with dynamic and customer focused retail partners and participating in lively discussion, debate and education."
The Retail Summit will bring together 600 international retailers from a variety of sectors to facilitate discussion across the retail ecosystem, including how to innovate, embrace digital and build an agile organisation, enabling companies to thrive in this environment.
Blackjack Mena powered by Dulsco combines the manpower understanding of Dulsco, a flagship industry name with 83 years solid experience across the United Arab Emirates (UAE), with Blackjack's global modern outsourcing strategies, innovative training methods and creative approach to the experiential journey of passengers. It offers 21st century retail staffing and experiential marketing solutions for Middle East brands and retailers. Its unique service offering spans Travel Retail Sales Specialists, Airport Hosts, Field Marketing, Experiential activations and Event Staffing.