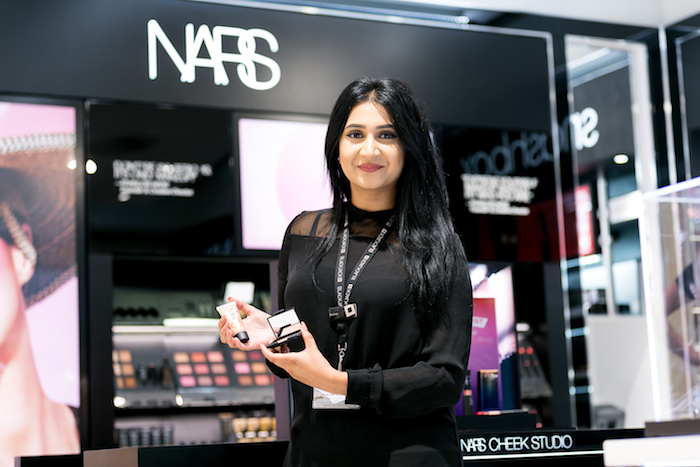 Blackjack Promotions  and Emirati people solution provider, Dulsco, have joined forces to launch a unique Middle East joint venture, Blackjack MENA (Middle East and North Africa) powered by Dulsco.
The joint venture has been created to deliver 21st century staffing and experiential solutions for retailers and brands targeting both affluent Middle Eastern consumers and world travellers who pass through the region's airports, which include the world's busiest based on international passengers, Dubai International Airport, which handled 88 million passengers in 2017.
According to figures from IATA, aviation creates 2.4 million jobs and $130 billion in economic activity across the Middle East North Africa (MENA) region, accounting for 3.3% of all employment and 4.4% of all gross domestic product (GDP). 
Based in Dubai, the new joint venture, Blackjack MENA powered by Dulsco, combines the manpower and training skills of both companies to bring global, modern outsourcing strategies and a creative approach to the experiential journey of passengers in the UAE. Its unique service offering spans Travel Retail Brand Ambassadors, Airport Hosts, Field Marketing, Experiential Activations and Event Staffing.
Blackjack will build on its more than 20 years of experience providing brand ambassadors, specialist trained retail staff and experiential activations for global brands across Europe, particularly in airports, to develop services and campaigns appropriate to both local audiences and international travellers.
Dulsco, which has been supporting communities in the United Arab Emirates (UAE) and neighbouring countries for 83 years, and has been recognised by the UAE government for its modern employment practices, will contribute its operational strength and local knowledge. It currently has 14,000 employees on its books, and 580 headquarters staff and a solid reputation for reliable and accountable delivery.
Dulsco's in-house capabilities from recruitment to visa processing teams and HR professionals, combined with its wide client base built over the years, will enable the new joint venture company to respond to fast-changing skills and requirements in a fast-paced business environment.
Blackjack MENA powered by Dulsco is led by David Stockton, CEO and Managing Director of Dulsco, and Antony Marke, Group Managing Director of Airserv, which trades under the name Blackjack Promotions. The day-to-day operation of the new UAE operation will be overseen by Blackjack Managing Director Jason Miles.
"We're delighted to be partnering with Dulsco, which is one of the most innovative and respected staffing providers in the region," commented Marke. "Blackjack already works across a number of Middle Eastern airports, particularly Dubai, for major international brands and airport operators, and with the support of Dulsco, we will be able to ramp up our presence and offer even more enhanced and innovative retail solutions to further support growth in a crucial sector of the region's economy."
Stockton adds: "At Dulsco, we are all about powering better communities – and companies, workplaces and even airports are just as much communities as towns and cities. We want to deliver relevant and effective solutions that make people's lives better – so Blackjack's ability to deliver people-based solutions that enhance passenger experience at the world's biggest airports was a major factor behind setting up the new joint venture. We've been aware of them for many years, and we believe that both parties can contribute to growing the new company and helping the economic development of the region."
Blackjack Promotions is the leading international staffing solutions, travel retail and experiential specialist, with operations in the UK & Ireland where it provides temporary retail staff and runs face-to-face marketing activities and brand experiences at airports including Heathrow, Gatwick, Stansted, Manchester, Birmingham and Dublin. Through its parent company ABM, Blackjack has been operating in the Middle East since 2015 at Dubai International Airport, with clients including Dubai Duty Free, Estee Lauder Companies, Moet Hennessy, Diageo, P&G Prestige, Bacardi, Ferrero Rocher, Fazer, Japan Tobacco International, Russian Standard Vodka, Gucci and Kinder, among others.