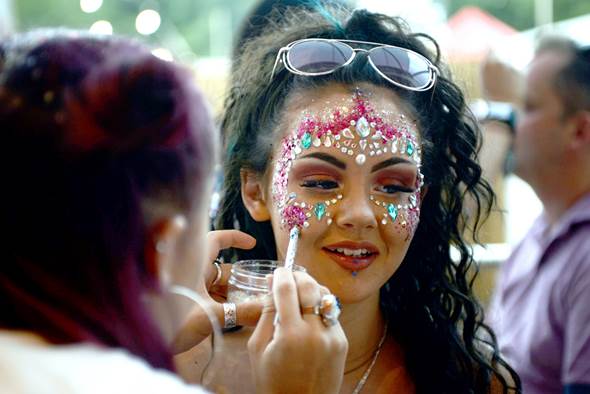 Experiential marketing agency N2O is once again inviting brands to get involved in its innovative festival pop-up, All Out Beauty. The multi-brand fashion and beauty experience lets brands capitalise on the marketing opportunities of the festival season.
Following success in 2018, when All Out Beauty debuted as the first multi-brand beauty activation at UK festivals, brands are once again being offered the opportunity to reach hundreds of thousands of festivalgoers. All Out Beauty gives each brand its own branded space, where they can showcase their brand and engage customers with experiences including free hairstyles, makeovers, mini fashion shows, sampling and retailing.
Last year, participating brands included L'Oréal, Beauty Bay, Lynx and Lancaster. Exit surveys revealed that over 60% of attendees engaged with All Out Beauty, and 97% said they look more favourably on the participating brands after engaging with them at All Out Beauty.
In 2019, Schwarzkopf, Superdrug amongst others have already signed up with All Out Beauty to visit Brighton Pride, Fusion and Barclaycard presents British Summer Time.
The experience-led pop-up was created when N2O identified a gap in the market for brands to activate at festivals. N2O's commercial director, Clare James, said: "We have incredible access to numerous beauty brands, and with it, their insight. We knew that these brands found it tough to have a presence at festivals for various reasons, so we wanted to create an unforgettable experience within an experience; a fashion and beauty pop-up within festivals."
Rachael Rowland, head of marketing at Henkel Beauty Care (whose brand portfolio includes Schwarzkopf), said: "We're delighted to be joining All Out Beauty at BST this year, offering our styling services to the public. It's the perfect partnership!"
Brands can get involved with opportunities at All Out Beauty within skincare, male grooming, retailing, accessories, hair and personal care. To be part of the success story, get in contact with N2O.