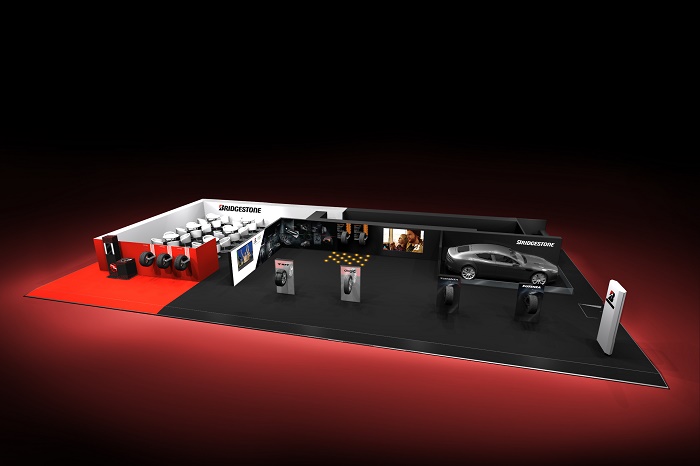 Bridgestone will be back at the Geneva Motor Show with a strong message of supporting every individual through innovation and partnership.
The Bridgestone booth in Hall 6, Stand 6253, spotlights Bridgestone and Firestone brands' latest developments in Europe and will hope to capture people's attentions.
Bridgestone's TOP Partnership with the International Olympic Committee will take centre stage. A selection of imagery will take visitors on a journey of innovation in sport and in tyre development, culminating in the display of Bridgestone's DriveGuard and DriveGuard Winter. Since its premiere at Geneva in 2016, DriveGuard has had an extraordinary year, winning awards in Germany, the UK, Ireland, Portugal and France.
The theme of innovation continues with the exhibition of the latest Run-Flat Technology alongside ECOPIA with ologic. Each tyre on show is supported with comprehensive explanations of its significant features.
An imposing vision will also be on show in the shape of the new Aston Martin DB11 with its 20" Potenza S007 sport tyres. Bridgestone is exclusive tyre supplier for the DB11.The Potenza S001 and latest generation Turanza T001 tyres are also found in this premium zone.
Firestone will also be revealing its new Roadhawk tyre along with The Vanhawk 2.
The Firestone tyre selection is rounded off with the flagship SUV tyre, the Destination HP. A sporty performer and firm favourite with Firestone fans who love the freedom to drive. Firestone invites all visitors to link up with its Firestone Music Tour – which sponsors summer music festivals across Europe, creating a lasting photo-memory of everyone's visit to the stand.