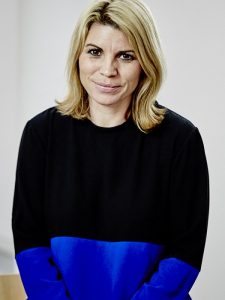 Experiential agency, Closer, has appointed Helen Braybrook as staffing director to oversee the recruitment, training and management of the agency's promotional staff for its live brand activations.  Braybrook will work to Closer's proposition of delivering Human Brand Experiences; she will report directly into Liz Richardson, Closer's managing partner.
Closer's ambitions for its staffing division will see Braybrook review the agency's management systems and training initiatives to upskill and motivate staff and build their loyalty. She will also grow the agency's database and increase the range of skillsets it can offer.
Braybrook brings 15 years' experience to the role and joins from Mash Staffing where she headed up the company's corporate division. Prior to Mash, Helen was staffing director at i2i Marketing for 13 years.
Liz Richardson, Closer managing partner commented: "It's never been harder to get people to connect at a time when digital overload is the new normal and our activity is competing with over 3,000 messages a day. Against this background, Closer's mantra is to create relevant experiences that people want to engage with, and that comes down to recruiting great staff who know how to connect.  The staff selection process is therefore vitally important. We recruit so that that the people who are chosen to act as the fact of a brand have a real passion for it."
Helen Braybrook adds: "I believe that human interaction is an essential part of staffing. While our industry might have lost sight of this, I actually feel it's more important than ever, given how many messages are competing for our attention.
"We know our staff personally and there is a bond of trust that in turn gains their loyalty and commitment and ultimately achieves excellent results. It's only by investing time in staff from the initial recruitment process through to interviewing them for each job that you can ensure the fit is right. In-depth training and incentivising then plays a huge part in ensuring that results are achieved. Our priority is to make our staff feel like an extension of the Closer team."