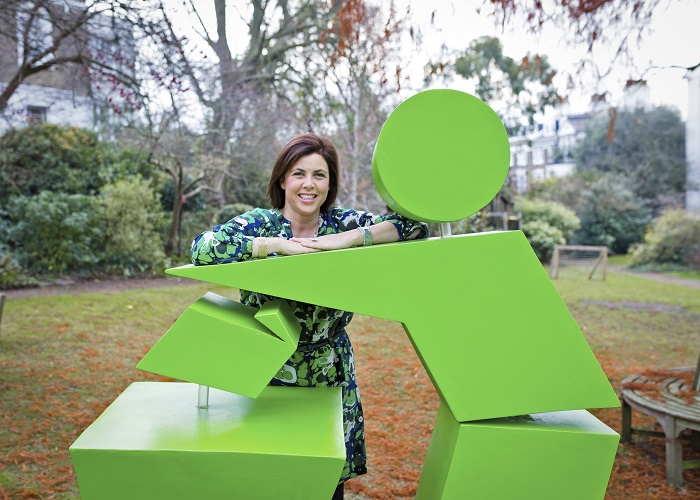 Conran Design Group, part of the Havas Creative Group, has partnered with Keep Britain Tidy on a new brand identity including the redesign of the charity's 'The Tidyman' symbol. The focus is on reinstating Tidyman's iconic status and integrating him more clearly within the organisation.
Keep Britain Tidy Ambassador and TV presenter Kirstie Allsopp unveiled the new symbol in a photoshoot to show her support for the work of the anti-litter charity.
The agency was tasked with helping to better communicate the shape and focus of the organisation and its 11-strong brand portfolio that includes The Green Flag Award, The Neighbourhood Award and The Centre for Social Innovation.
The brief was to provide a single, unified identity which better reflects the charity today and supports its long-term strategic ambitions.
Conran Design Group brought back 'The Tidyman' and simplified the brand architecture to clarify associations and organisational objectives, reducing the number of campaign and initiative logos.
Audience appeal, particularly with new and younger audiences was key to the brief. The history of The Tidyman was respected, but the reintroduced symbol was given a treatment that translated better across digital and social channels.
As part of the campaign The Tidyman, was also taken on a whistle-stop tour of some of London's most iconic sites – including Abbey Road, Houses of Parliament and The London Eye.
Speaking about the new Keep Britain Tidy brand design, Conran Design Group CEO Thom Newton, said: 'working with Keep Britain Tidy on its brand and The Tidyman symbol was a fantastic opportunity. We helped re-energise an important cultural icon, tapping into his heritage but bringing him into the 21st century. We created a symbol that will connect more actively with audiences across digital and traditional channels. The evolved brand and branding system will clearly signpost the organisational structure and remit and support more meaningful interaction with partners, supporters and the general public.
Keep Britain Tidy Chief Executive, Allison Ogden-Newton added: "The Tidyman has been a part of our lives since the 1960s and is the world's most famous – and ubiquitous – environmental symbol.
"Keep Britain Tidy believes The Tidyman should stand for something – our country's desire to clean up its act and cut the billion pound bill for clearing up the tonnes of litter that is thoughtlessly dropped every day. He symbolises a single action that can make a big difference to our beautiful country.
"The work that Conran Design Group and Havas have undertaken will help support the transformation of the organisation and we are delighted with the results to date."
Conran Design Group has also devised a creative strategy that allows the logo to work within portfolio lock-ups and endorsements across sponsorship and commercial partnerships.