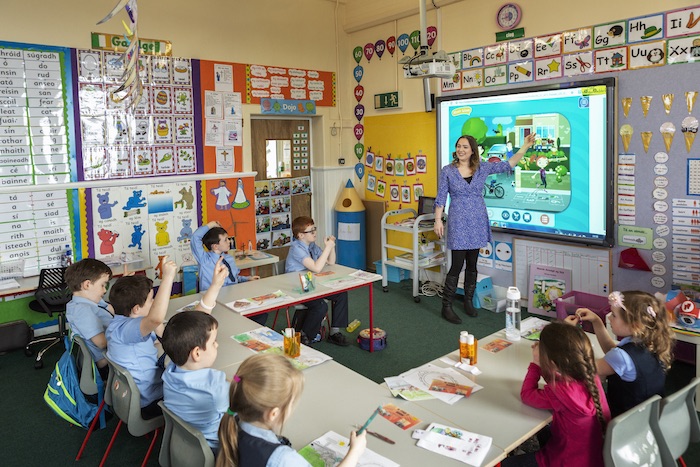 Arranmore, a remote island off the coast of Donegal, which has been decimated by more than 150 years of emigration is to be given a 21stcentury lease of life.
The Arranmore community of 469 people – sees connectivity as a lifeline to reinvigorate their economy, culture and unique way of life. Until now, the lack of connectivity has restricted the ability to establish or develop businesses on the island and made working remotely from the island almost impossible.
Three Business has acted to provide local businesses, workers and visitors with state-of-the-art technologies including high speed connectivity, broadband+ and improved bandwidth.
In collaboration with Arranmore Business Council, a digital hub has been created to facilitate remote working, meaning islanders and visitors can have all the benefits of remote rural beauty alongside digital speeds the envy of urban areas.
The new services will also enable the medical centre to do video consultations with doctors on the mainland, saving patients a potential overnight trip to Dublin, as well as improving connectivity at the local school to enhance online learning tools, something that has been unreliable to date.
Arranmore and its inhabitants are the stars of the integrated campaign, created by Boys + Girls which will run with a hero film featuring many of the islanders. In addition, a number of stories of specific island issues which increased connectivity will help solve will run as part of the integrated campaign.
The campaign launches on TV, and is supported across a number of touch points including a concurrent social media campaign (Facebook, Instagram, and the microsite:
Aislinn O'Connor, head of brand and marketing communicationsatThree, said: "At Three we believe in the power of connectivity to transform lives and businesses, and as Ireland's leading data network we are thrilled to bring this connectivity to Arranmore island. This is the just the beginning of a long-term partnership with the people of Arranmore. We share their ambitious vision for the island which will enable them to sustain and develop their community into the future."
Rory Hamilton, executive creative director and founder, Boys + Girls, said:"When we learnt about an island that was struggling and needed connectivity, we had the idea to bring Three's Business Solutions to Arranmore and showcase the power of the network. The resilient, forward-thinking Islanders recognise the ability of connectivity to bring businesses and new people to the island. Most advertising campaigns last for a matter of weeks but our hope is that the impact of this project will be felt for decades to come."
Neil Gallagher, chief executive and founder of educational tech company, Caped Koala, said: "As an islander you never really leave, the draw is always there. Moving home has always been a dream but the fundamentals of work unfortunately made it impossible. My company develops high-end educational games and immersive environments. I need secure, fast, reliable connectivity.
I'm in London paying a fortune for just the cost of living, so if I can do that in Arranmore where the cost of living is a fraction and I have no commute, that's just fantastic. The digital hub is critical to the island's future and it means people working for tech companies like mine can work there."
Adrian Begley, Arranmore Island Community Council, added: "I don't think we're putting too fine a point on it when we say this connection is the equivalent of electrification in the 21stcentury. It's a big deal for us. The connectivity in the digital hub for example, is state of the art. It's as fast as you're going to get in any business in Dublin but the view is definitely better."