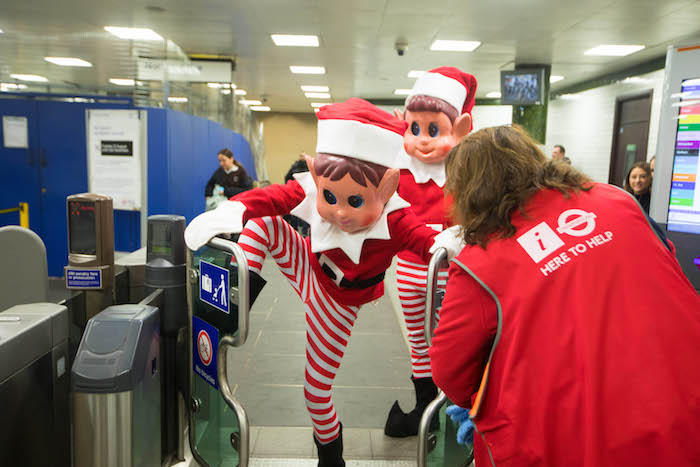 The  PMS International owned, Elves Behavin' Badly,  are back this December after being banned from the North Pole.  Elfie and Elvie have landed in London to show Londoners just how lewd, rude and outrageous they can be, ensuring that Christmas kicks off in the most badly-behaved way possible.
The life-sized elves  have taken over London's streets and tubes, to give residents and visitors something to gasp about, pranking unsuspecting members of the public, giving out their own Playelf magazine and causing a scene and , encouraging the public to get pranking with their own Elves Behavin' Badly dolls and accessories.

Elves Behavin' Badly dolls are handed out to festive commuters so the public can play along and to have their own elf fun and share pictures using  #NoElfControl.