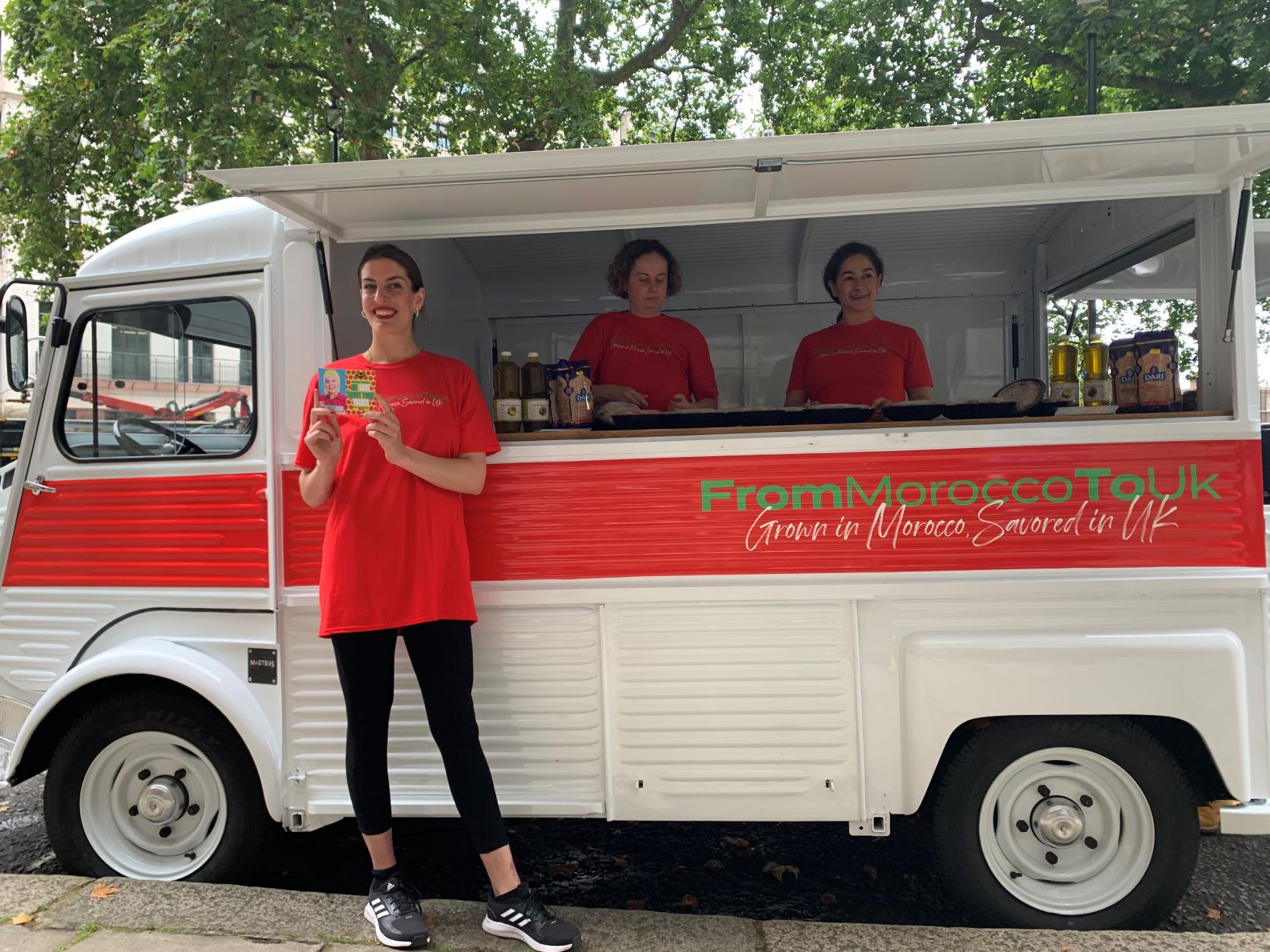 Morocco has launched its first food and drink export campaign in the UK, kicking off with a branded food truck experiential and sampling activation, provided and designed by, Food Truck Masters.
The 'From Morocco to UK' campaign includes a branded, classic food truck touring across London to deliver Moroccan produce to consumers – promoting not only the quality of Moroccan products, but also the ease and speed with which these can now be delivered to the UK.
The experiential activation is part of a wider multi-channel B2B and B2C campaign from The Moroccan Food Export board to inspire British businesses and consumers to explore the richness, quality and sustainable health benefits of Morocco's diverse food products.
"With food being such an important part of Morocco's history and identity, there is no better way to showcase it than by literally putting it in the hands of consumers to try for themselves," says El Mehdi El Alami, Director of Export Promotion and Development at Morocco Foodex. "We're passionate about the high-quality produce, authentic cuisine and sustainable farming practices that Morocco has to offer and are keen to spread the word across the UK and show them that we not only care for their health and values, but to inspire them to join in and discover the richness and quality of Moroccan food products."
The food truck will be parking up at locations across central London offering samples from a variety of Moroccan suppliers, including Moroccan Wraps made of special traditional hand baked flat bread (Msemen with salad and chicken or plain with honey), Moroccan salads with Moroccan olive oil and Moroccan olive tapenade.
Street PR is suppling brand ambassadors who will be on hand with supporting promotional flyer distribution to highlight the benefit of buying quality Moroccan food products.
The activity runs from September 9th to 14th.
"We provide customised food trucks, trailers and kiosks tailored to the specific needs of different clients and when we were asked to supply vehicles for the Morocco Foodex campaign in the UK, there was too strong a connection to pass it up," said Hicham Haidar, founder of Food Truck Masters. "Hailing from Morocco myself, I know all too well the amazing hospitality that Moroccans have to offer and look forward to seeing this brought to life working with this campaign, giving the UK public a chance to experience it for themselves as we tour across London stopping at iconic locations."
A country with a long-standing relationship with the UK and Europe, Morocco offers modern, secure and high-quality manufacturing processes which meet top British standards at competitive prices, offering credible, reliable alternatives at lower prices without compromising on quality.
Morocco, a key exporter of produce including citrus fruits and market vegetables, fish and other processed and local produce, has a rich heritage in agriculture and agribusiness – a key pillar of its economy. With approximately 33,000 square miles of arable land and a temperate Mediterranean climate, the agricultural potential of Morocco is unmatched.
The food truck activation marks the beginning of a wider awareness initiative to promote the quality and importance of Moroccan agricultural products.