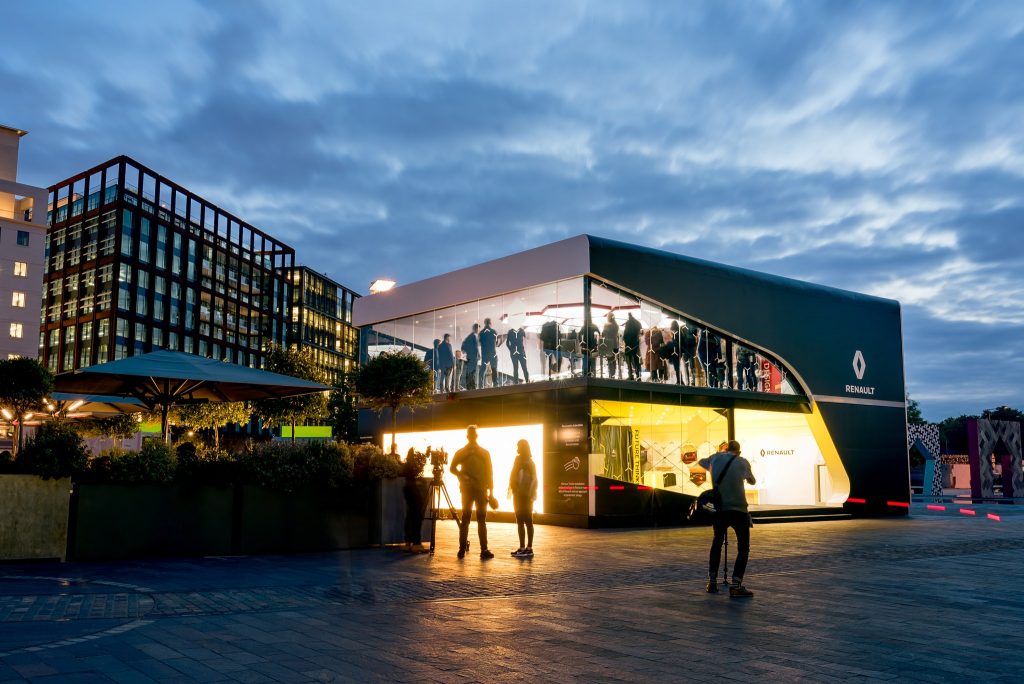 Fusion events has launched an immersive design lab for Renault UK as part of the collaborative design competition between Renault and Central Saint Martins.
Shown for the first time at designjunction 2017, which runs from 21st-24th September, the competition was part of a challenge by Renault and Fusion to encourage the students of MA Industrial Design to think about the future of autonomous, modular car design, and how infrastructure and services might support it.
Gianni Mason, Managing Director of Fusion events added, "As an innovative and design centric brand, Renault is looking towards the future of the car industry with an emphasis on electric power, autonomous driving and connected technologies. As part of the collaboration with CSM, we tasked the MA Industrial Design students back in February, to focus on how the transport landscape is changing so quickly and dramatically. From a total of 15 students, Renault's senior design team from Paris, mentored their progress over a 6-month period and selected 3 finalists to join us at the Designjunction launch party."
The competition was judged by two of Renault's senior design team, Anthony Lo, Vice-President of Exterior Design and Francois Leboine, Chief Exterior Designer – as well as Nick Rhodes, Central Saint Martins Programme Director, Product Ceramic & Industrial Design and Nick Clinton, Creative Director of Fusion 2K Ltd. Yuchen Cai was announced as the winning student by Anthony Lo during designjunction 2017's opening evening.
Initiating the partnership, Fusion approached Designjunction to negotiate headline sponsorship of the 2017 festival, London's leading destination for contemporary interior design and culture.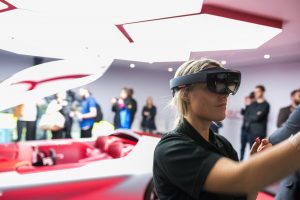 Gianni Mason added, "With such a technology and design led collaboration, we wanted to create a truly innovative structure showcasing the latest Microsoft Hololens tech, that allows consumers to explore the TreZor's design philosophy, animating unique features of the concept car using interactive augmented reality technology."
The stand space allowed a rare glimpse inside the minds of their car designers with an immersive installation entitled "Life Designed". The bespoke two-storey temporary edifice housed two feature projects. The winning model as well as the designs of all three finalists from the competition were on display with interactive information on each. Upstairs, the multi-award-winning Renault TreZor concept car was showcased in the UK for the first time and displayed the expansion of Renault's design strategy. The TreZor, with its welcoming style and being geared towards driving pleasure, complements the CSM finalists design display downstairs, by embodying future mobility and automotive passion.
Completely interactive throughout, the stand allowed visitors to see TreZor from almost any angle around the square. Featuring an outside seating area, an exterior touch-sensitive video wall and key information on Renault's concept cars and its "Life Flower" design strategy, the stand also provides visitors with statistics on Renault's innovation in motorsport and electrification, namely as three-time constructors' champions in Formula E.