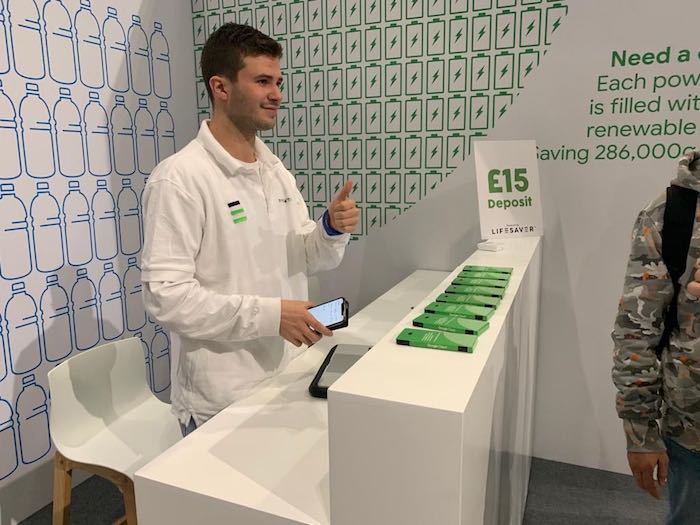 Free mobile power bank service, powered by renewable energy, will be available to attendees at Google Cloud Next event at the Excel.
Attendees of the event get a free power bank and just pay a £15 fully refundable deposit.
Lifesaver is a B Corp business trying to encourage venues and events to be more sustainable using their circular closed-loop business model. If attendees keep their unit, they can re-charge it at home and swap it across Lifesaver locations at Waterloo, Victoria, Charing X.
Jane Hague, head of business development of ExCeL, said: "ExCeL was pleased to introduce Lifesaver to Google, to provide a complementary renewable phone charging service at their flagship event 'Google Cloud Next UK'. Sustainability is an important consideration for all our clients and we share the responsibility of implementing new initiatives, such as Lifesaver, that support and enhance their CSR goals."
Archie Wilkinson, CEO of Lifesaver Power: "We are excited to be working with The Excel to offer our renewable phone charging service to delegates at events such as the Google Cloud Next. As a B Corp business we are passionate about building a circular model to phone power."