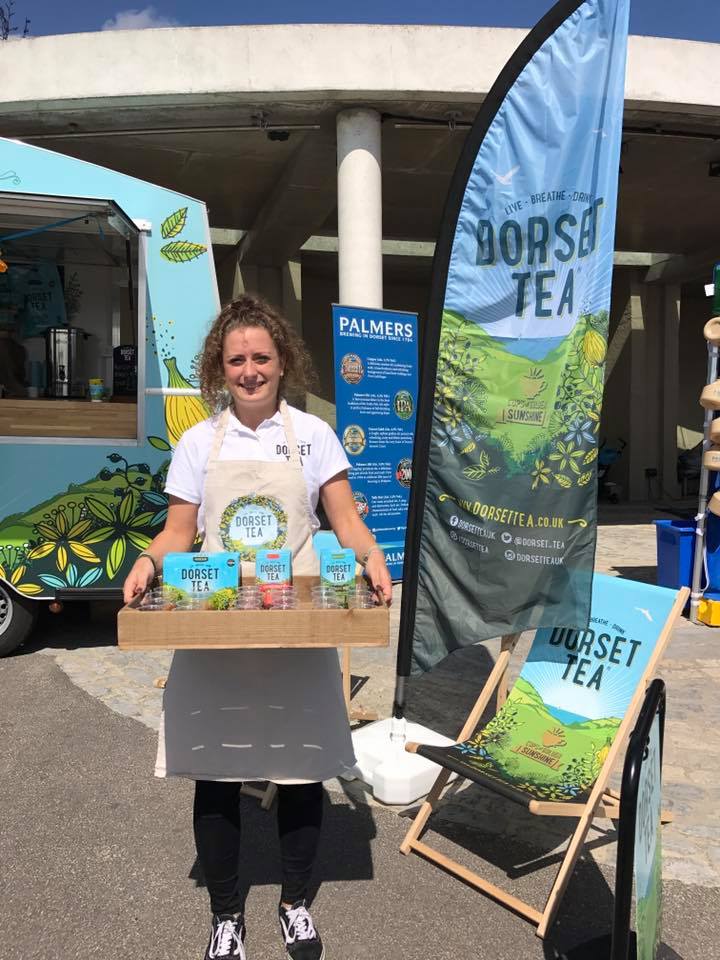 For a second year in a row, GottaBe! is touring and sampling with Dorset Tea. The campaign kicked off on Sunday, 25th March at Swanage Pier, where the vintage Dorset Tea Unit appeared with plenty of free cups of tea.
Similar to last year, the Dorset Tea Unit is traveling the breath and depth of the  Jurassic Coast promoting and sampling their  tea which comes in a variety of unique flavours. Addiitonally, the Unit will also attend various events across the South to encourage the local community and tourists to sample the tea. During the campaign, Brand Ambassadors will be also highlighting that Dorset Tea is versatile by demonstrating it as an iced tea.
The tour will visit Abbotsbury Hill on Easter Sunday before continuing on the rest of the tour.