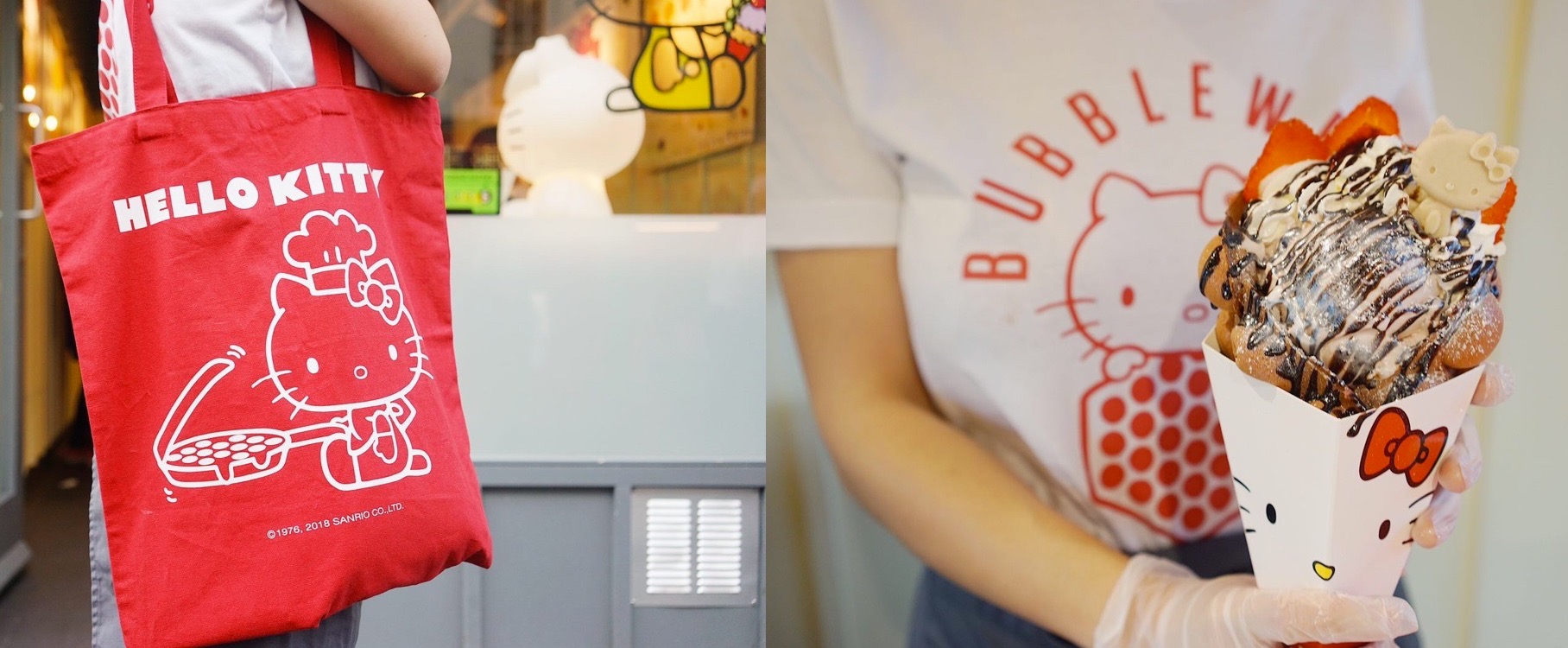 Hello Kitty will be taking over Bubblewrap Waffle in Chinatown, London offering customers limited edition merchandise and an exclusive Hello Kitty Bubblewrap Waffle until the end of September.
The Hello Kitty Bubblewrap is made with a Red Velvet waffle base filled with Rose and Strawberry Gelato and topped with Whipped Cream, Chocolate Sauce, Fresh Strawberries and a bespoke Hello Kitty Chocolate. This limited edition treat is wrapped in a specially designed wrapper.
a spokesperson for Sanrio comments: "We are so excited to partner with Bubblewrap London on the limited-edition Hello Kitty x Bubblewrap Waffle. This food product is a first for Hello Kitty and it's the perfect partnership – she is a London-born girl with Asian roots after all. People always go wild for anything Hello Kitty and edible – and we're delighted to be giving this already delicious treat a Sanrio twist!"
Alongside the takeover, Bubblewrap waffles and Hello Kitty are running a competition via social media to win a life size Hello Kitty to celebrate the collaboration.