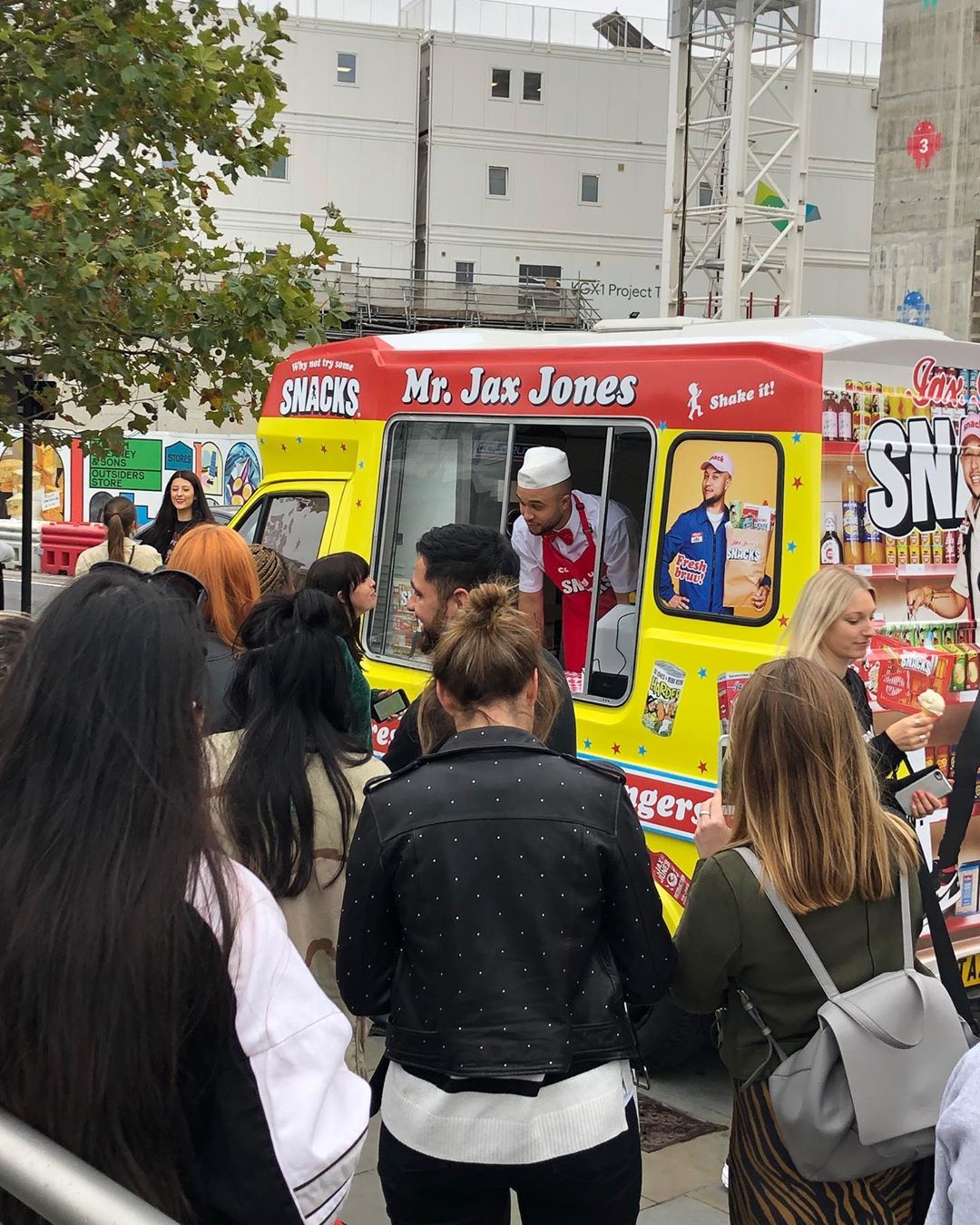 Ivor Novello, Grammy and two-time BRIT Award nominee, producer, DJ and multi-instrumentalist Jax Jones has released his new debut album Snacks. Featuring an all-star array of some of music's brightest stars, Snacks is storming the album charts.
To celebrate his album release day, Jax wanted to do something fun. Jax hit the road with a Promohire custom wrapped van out for the day around London to visit his chums and deliver ice cream. Promohire worked with his dance music management company Hard Livings to bring the idea to life. The van's first stop was Rough Trade Records in Shoreditch to check out his new vinyl followed by a visit to MNEK, Professor Green, Love Island's Ovie and Michael Dapaah and visiting vans to sweeten up their day with iced treats.
Promohire printed and installed the wrap for the ice cream van, which continued the theme of the eye-catching album artwork.