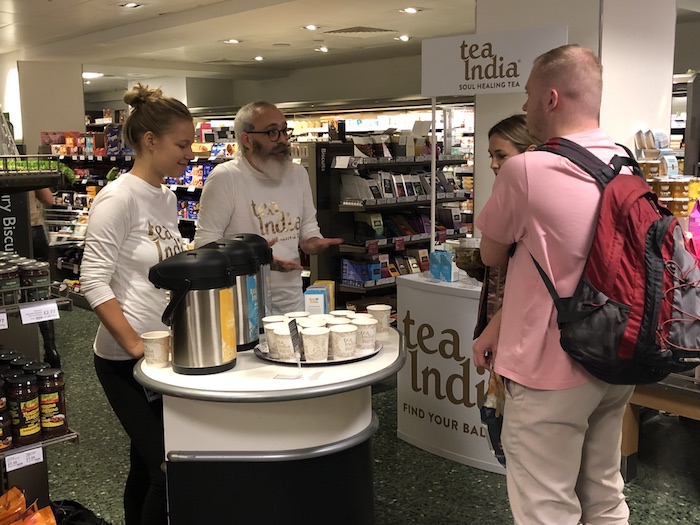 To celebrate the success of their Ayurvedic range within Waitrose, Tea India are restoring balance to shoppers in a series of mindful guided meditations delivered by their brand ambassador and resident Yogi, Mahesh Hayward.
The meditations have been crafted to provide the perfect accompaniment to Tea India Ayurvedic blends.  Each meditation will take no longer than it takes to make a cup of tea and will leave the recipient refreshed and balance restored. The meditation is followed by a taster of one of the Ayurveda blends.  To support the activation the range will be on special promotion of 2 for £5.
The campaign created by Make Lemonade Limited, delivers the meditation experience via a 'silent-disco-style' experience to help shoppers escape the chaos of the store and to take a moment to find their balance. The meditations will then be available on Tea India Soundcloud  to help their consumers to continue to enjoy the experience.
Lisa Worthington, head of marketing Tea India said: "People understand the importance of meditation but rarely find the time to do it; our 3 minute guided meditation fits perfectly into people's lives and routines – whether it is during their tea or lunch break or just before they drink their night time tea. Waitrose shoppers have embraced the range and this activation, together with the downloadable content, is our way of enhancing their enjoyment of our range and thanking them for their support."