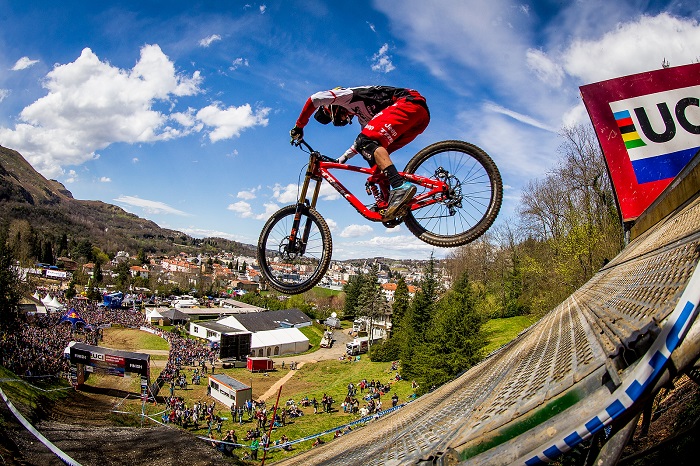 Jeep UK has become the official vehicle partner to Fort William's UCI Mountain Bike World Cup, 4-5 June.
Jeep ambassadors Rachel – and Gee Atherton will compete for their Trek Factory Racing team on one of the most gruelling and extreme courses on the eight-event world cup circuit. The Athertons are expected to be one of the main draws for the thousands of spectators expected over the weekend – Rachel is current world champion and last year's winner at Fort William.
Jeep will provide a range of vehicles during the competition to transport the riders to the uplift section of the course as part of the 4X pro tour event, in which four riders simultaneously go head-to-head in a race for the finish line.
"I'm stoked to be racing at Fort William again," said Rachel, 28. "Winning there last year was just amazing; the support from the home crowd gives you the biggest buzz."
"The track is fierce – long, fast and brutal – the woods section is pretty technical and catches a lot of riders out, but it's really just the length and physical nature that makes it one of the toughest downhill in the world."
"This is a huge event on the global world downhill mountain biking calendar and we are excited to be involved," says Damien Dally, head of brand, Jeep UK.
"Jeep vehicles are built to 'go anywhere, do anything', and transporting the athletes to and from the uplift course highlights that capability perfectly."