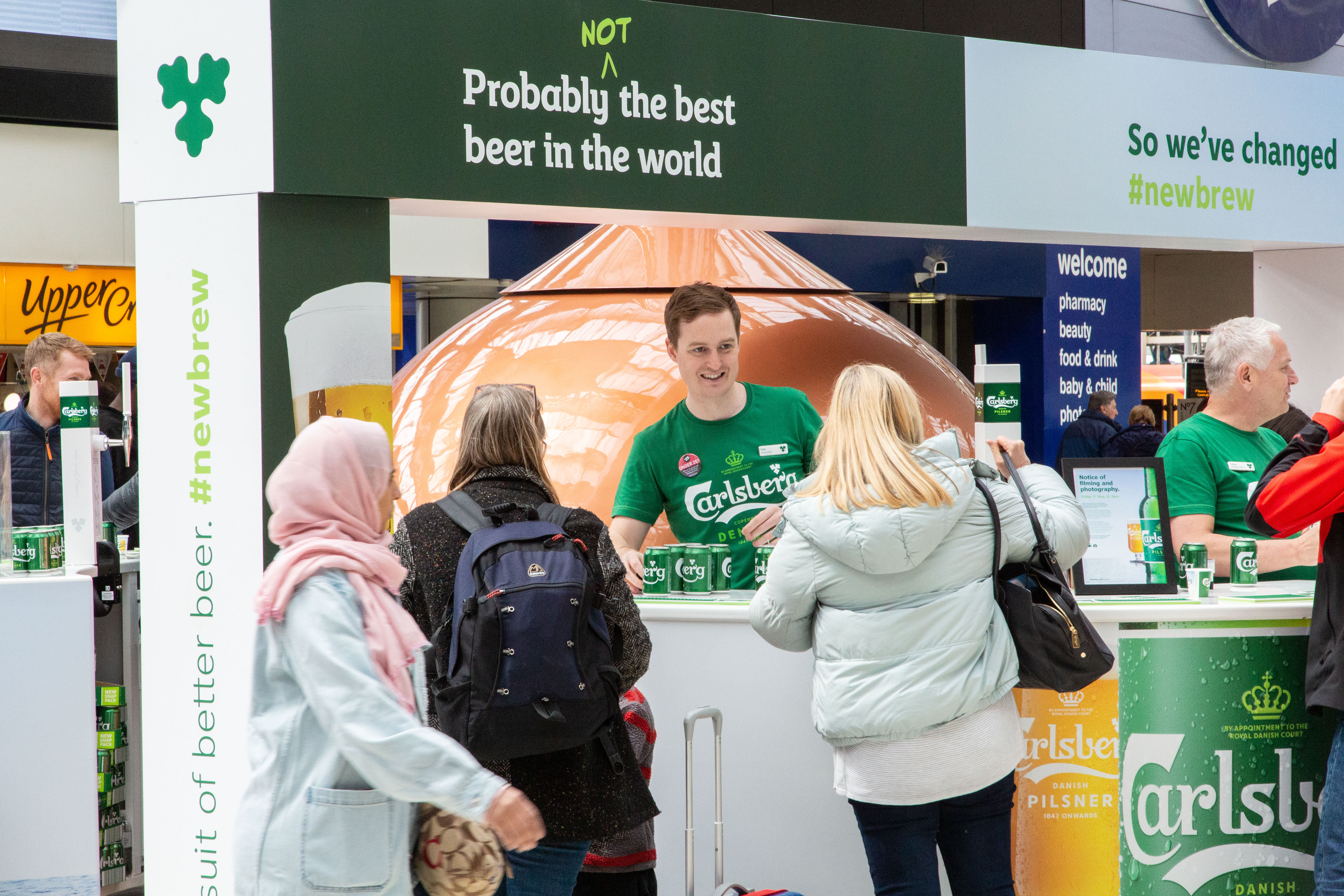 In early May, commuters at Waterloo were offered a chance to sample the new, rebrewed Carlsberg Danish Pilsner. In an interesting twist on traditional sampling, the beer was served by Carlsberg's own employees, including several members of the management team, each interested to know what the public think about the new beer.
The experiential activity comes hot on the heels of Carlsberg's recent admission that its old beer "probably wasn't the best in the world" which has been met with admiration by beer drinkers.
As with much of the campaign, Carlsberg's brewing heritage was honoured as part of the design. Copper kettles, which formed the centrepiece of the high–impact experience,were styled on the original kettles in the Copenhagen brewery, established by J.C Jacobsen – the man widely recognised as the father of modern lager.
"As BTL partner for the relaunch of Carlsberg Danish Pilsner our role is to ensure trial of new Carlsberg Danish Pilsner amongst drinkers – proving that Carlsberg is now a much improved beer,"said Chris Walker, LIFE Managing Partner.  
 "Our new Carlsberg Danish Pilsner has been rebrewed from head to hop, and this activation is all about getting the beer into people's hands and letting them try the changes for themselves. We're confident that it's a better brew, it's now for the public to decide, " added Sam Johnson, Carlsberg Brand Manager.