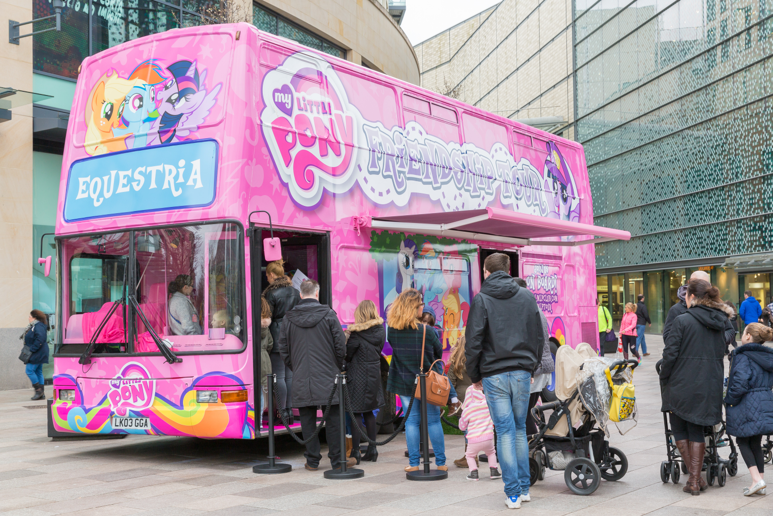 The world of the My Little Pony franchise comes to life this spring when an immersive experience saddles up and hits the road across Britain.
The My Little Pony Friendship Tour invites visitors aboard a  pink double-decker bus, where they will be able to explore Equestria, the magical world of ponies, and celebrate the positive power of this unique childrens' brand.
Children will be able to play with the latest toys, watch episodes of the TV show and enjoy a series of unique My Little Pony experiences, from makeovers to Pony selfies.
Visitors will be given an exclusive Friendship Points code to use online at the My Little Pony Friendship Club.
The tour kicked off in St David's, Cardiff from 24-26 March and will be touring  throughout the summer, visiting various locations, including the Geronimo Festival and the Bristol Balloon Fiesta.
"The Friendship Tour is a brilliant way for children to immerse themselves in the world of My Little Pony through a fun and exciting experience," said Lynsey Horsfield, account director at real world marketing agency Sense, which is running the campaign.
Commenting on My Little Pony's first experiential campaign, Craig Wilkins, marketing director at Hasbro said: "We are excited to take the My Little Pony franchise on the road this Easter. With so many amazing activities, we cannot wait for fans to experience My Little Pony across the country for the very first time."