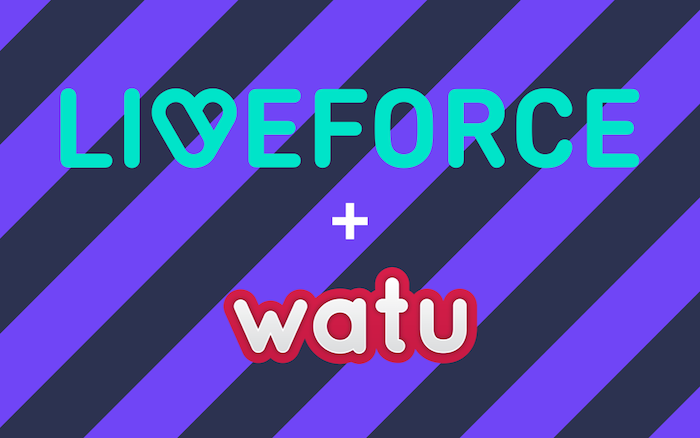 Furthering the Liveforce vision to create a seamless, super simple, lightning fast workforce management application, the company has acquired Watu, the pioneering promotional staffing platform, as it looks to radically grow market share and ramp revenue growth.
Watu pioneered the on-demand platform for promotional staffing, developing what is now seen as industry standard technology features to help drive efficiencies in a highly competitive, time poor, resource heavy service delivery. By doing so, it built out an impressive list of the who's who in promotional staffing.
"Liveforce had a vision that matched our own, we believe their platform and ambition best suits our customers' needs across desktop and mobile, and we're both impressed by what the founders have developed thus far and excited for the future of the platform and space"Julian Johnson, Co-Founder, Watu.
The acquisition makes Liveforce the market leader by client base and revenue in the UK promotional staffing space and gives it a foothold in the US, Canada and Australia. The enhanced market share and increase in subscription revenue will enable the founders to scale up the development team and speed up the deployment of new features.
"We have one singular focus, create value to our clients. A combined revenue and cost base as a result of this deal, will give us the resource and focus to deliver even more platform innovation through time-saving, greater transparency, workforce accountability and accuracy. I'm really excited about the benefits this acquisition will bring for our customers and the industry at large" Greg Lusk, co-founder, Liveforce.
Liveforce is a multi-discipline, on-demand staffing platform, designed to cater to the nuanced needs of more than one industry vertical and boasts an impressive list of clients that include Mash Staffing (promotional staffing), JCP Nordic (Scandinavia's largest communications agency), Kings Place, London (Venue) and many others. The platform delivers efficiencies across the entire workflow and can scale from just a few hundred field staff to tens of thousands.
"Staffing is hard, whether you service promotions, events, corporate or security. Price pressure as a result of competition and slimming margins, in general, requires smart technology to do much of the heavy lifting. Designing those features excites us and solving these challenges for our customers drives us. This acquisition gives us the resources to push harder at this challenge" Mark Walls, Co-Founder, Liveforce.