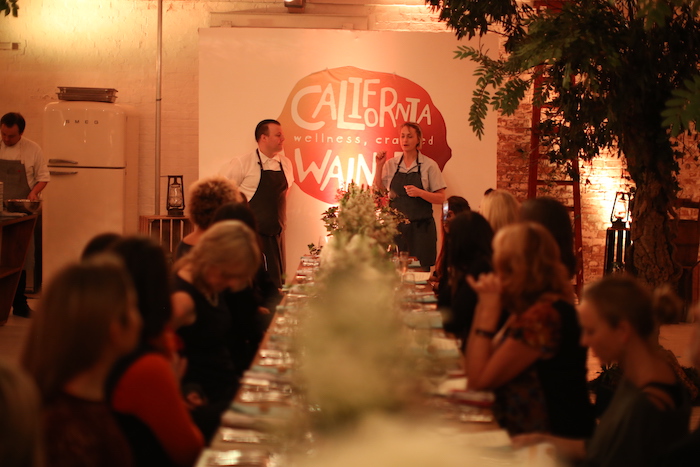 On December 2nd, San Fran chefs, Evan and Sarah Rich, will be hosting an exclusive California themed supper club, Rich Table LDN, in Shoreditch.
With only 20 seats available, the event has been organised to celebrate the California walnut harvest. Guests will be transported to a beautiful California walnut orchard, designed and built by Meredith Collective (Nordic Yulefest, Keeping Up With The Joneses), where they will enjoy a five- course feast, with every dish featuring California walnuts.
Marking their first foray into the London foodie scene, Evan and Sarah Rich will prepare a California-inspired feast in their renowned signature style – farm-to-table credentials, unusual flavours and ingredients, all created with the couple's uniquely inventive, yet approachable style of dining. Guests will also have the chance to meet Evan and Sarah.
Pamela Graviet, senior marketing director at the California Walnut Commission, said: "London has always offered an eclectic mix of food and restaurants, and people are increasingly focused on wanting to eat well, whilst still enjoying delicious food. We want to show people how fantastic our walnuts from California taste and our supper club with Rich Table provides an ideal opportunity to showcase their versatility in cooking by two incredibly talented chefs."
Chef Evan Rich of Rich Table, said: "Californian cuisine is a true passion of mine and the supper club will bring sweet and creamy California walnuts to every dish on the menu. I'm confident diners will love them as much as I do, and perhaps even visit the sunshine state in the future to discover more of our delicious home-grown foods first-hand."