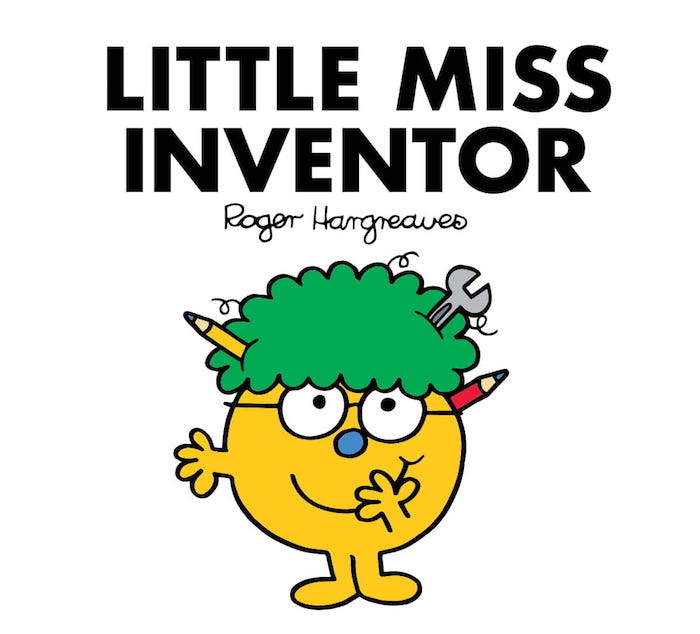 Mr Men Little Miss has launched its new character,Little Miss Inventor, with an interactive event at the Manchester Museum of Science and Industry and a competition to encourage kids to get inventing. The new character's reveal coincides with International Women's Day
Running in conjunction with the event is a national competition encouraging children to submit inventions to help Mr. Bump. The winner will be featured in the next Mr. Men Little Miss book.
Competition entries have seen over 700 hand drawn inventions submitted by children from across the UK. The winner of the Little Miss Inventor competition will be officially announced at the launch in Manchester on the 24th of March.
Five shortlisted entries will also have their invention showcased at the launch. The big day will have an interactive exhibition for children, a timeline of  inventions throughout history, storytelling and inspiring talks from the world of invention, science and technology.
Alastair McHarrie, licensing director at Sanrio said, "I always enjoy seeing how people respond to a brand-new character. We know how excited our fans will be to meet Little Miss Inventor and the incredible amount of entries to our competition is testament to this. The event launch will be a perfect way inspire children to get into inventing and science"
Mr Men and Little Miss want to inspire the next generation of little inventors. At the event, young fans can meet the real Little Miss Inventor who will be there in person to help children with their inventions as well as:
Take time out in the Mr. Men Little Miss story time library area
Explore the Little Inventors workshop area
Discover some of history's best inventions.
International Women's Day is celebrated on Thursday 8th March.