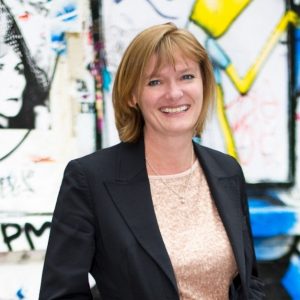 PSONA has hired former EHS Brann board director Sue MacLure, as its new head of data. Sue will sit on the agencies board and report to Fiona Scott, CEO. Sue has been brought in to reshape and turbo charge the agencies CRM, Data, and Digital offering.
Sue was also previously at comparethemarket.com as board level, data director, who poached her from EHS when she was building the brand's data offering. Sue has also worked at Albion Cell, Wunderman and DigitasLBi; working with brands including Starbucks, Bupa, Nissan, Bennetts and Sky. Sue will be active across all of the agencies key clients including: the Co-op, Amex and Argos at PSONA and will be tasked with driving growth
Bringing her extensive experience and an infectious energy to the agency, she will work to make brands matter through driving the strategic direction of the agencies Data, CRM and Digital offering.
Fiona Scott, CEO, PSONA, said: "It's a very exciting time for PSONA.  Data and tech is at the centre of our CRM and digital offering, driving great work for clients and Sue will accelerate our capability in this area as we grow. We look forward to welcoming her to the fold as we continue to innovate."
Sue MacLure, Head of Data , PSONA added: "PSONA's capabilities, experience and approach to solving business challenges for its clients really impressed me, and I'm really excited to get stuck in and become part of the team. The agency is growing from strength to strength and it's fantastic to be part of the story and help their clients continue to deliver brilliant results."
At the same time the agency expands its data team, it has also been awarded the data business for The Military Mutual, which was won in a pitch against the incumbent agency at the beginning of the year.