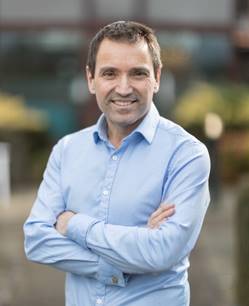 In a rapidly changing retail environment where customer experience is paramount, Retail Marketing Group, is strengthening its management team to equip the company for future growth. Andy Tow has been appointed as managing director to bolster its market position and expansion into global territories.
Following his appointment, Andy Tow, MD, Retail Marketing Group, explains: "What most compelled me to Retail Marketing Group is the sheer breadth of opportunity that lies ahead. This is a business that has already achieved so many amazing things, but such a large aspect of this market remains un-tapped. It's this potential for growth that makes me so genuinely excited to get going, and as a person who thrives under the pressure of a challenge; my eyes light-up at the thought of where we can take ourselves as a business."
Retail Marketing Group CEO, Warren Richmond comments: "With the evolving change in retail, and the disruption of technology, we have been developing our proposition in line with where we believe the future will be. Retail Marketing Group has and always will be focused on enriching great experiences for consumer technology brands when engaging with their customers; this mission and our view of the future will evolve a deeper, richer service offering. With even more, unique, direct retail activity Andy is a great asset to help steer this evolution and grow our expertise in enhancing propositions to global, best in class consumer experiences."
Tow joins Retail Marketing Group from Sunnyside Business Consultants Limited, a company that he co-founded and operated as a consultant.