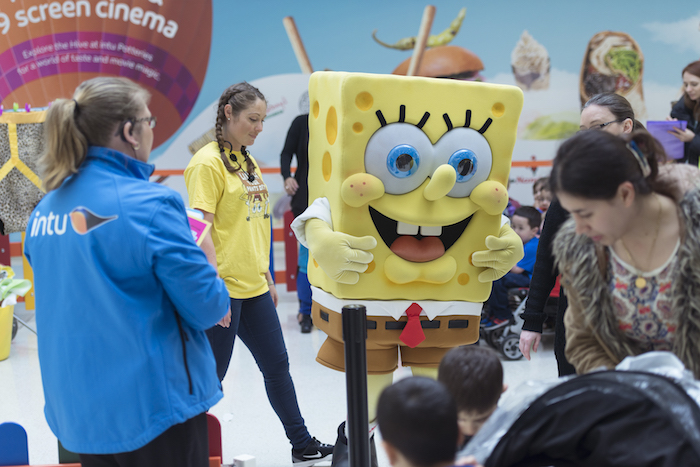 Kids entertainment brand Nickelodeon and shopping centre owner intu are collaborating for a major slime related activation involving a specially created slime-ulator which will be touring intu shopping centres in the UK.
Being slimed by Nickelodeon is the ultimate badge of honour and the physical embodiment of the playful and unconventional nature of the kids brand. Nickelodeon and intu are now offering kids the chance to be slimed. The slime-ulator machine will be touring 13 of intu's UK shopping destinations for a limited period from Saturday 24th March – Sunday 15th April.
All intu shopping centres will also host a range of slime-themed activities. Attendees will be able to customise slime at dedicated play stations, get slime tattoos, doodle on a giant slime colouring wall as well as capture and share photos at a slime photo booth. One family will also have the chance to win a VIP family ticket to Nickelodeon's SLIMEFEST 2018 which takes place later this year in Blackpool.
Roger Binks, customer experience director at intu, said: "We're looking to replicate the success of last Easter's campaign with Nickelodeon when 8,000 people registered to meet PAW Patrol at intu centres and 180,000 people visited intu's event pages."
"We'll be drawing even bigger crowds to our centres and online this year with a whole range of fun, free, messy experiences that will drive up dwell-time and footfall for our retailers by making every intu centre a must-visit destination over the school holidays."
Mark Kingston, SVP Nickelodeon and Viacom Consumer Products at Nickelodeon said: "Slime is this year's big kids trend and Nickelodeon is looking forward to bringing the fun associated with the green substance to kids at intu shopping centres across the UK."
The campaign follows the success of previous years' collaborations between Nickelodeon and intu which has seen the retail destinations host experiences featuring SpongeBob SquarePants and PAW Patrol's Chase and Marshall.