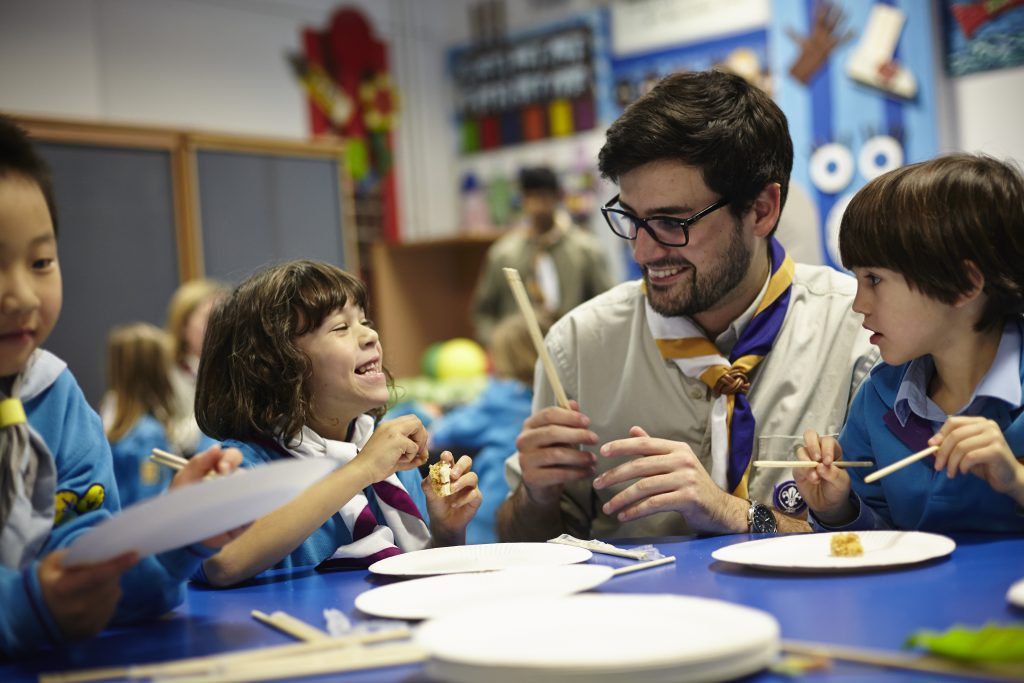 The U.K. wide Scout Association (incorporating Beaver Scouts, Cub Scouts, Scouts, Explorer Scouts and Scout Network) have teamed up with Flavor, an Integrated Sampling Agency to curate a Seasonal Partnership Program as part of their Healthy Eating and Camping initiatives. The program will work with both food and drink brands who want  to engage with a youth market audience of over 480,000 and 156,000 adult volunteers with a special focus on product sampling.
At a time of heightened awareness around the importance of diet, the partnership gives healthy brands the chance to stand out from the crowd by aligning with the Scouts' ethos and values.
By integrating sampling within existing Healthy Eating initiatives the brands will not only be tasted by youth members and their parents, they will also be used to promote the benefits of healthy eating within weekly group settings" says Richard Lloyd-Williams, M.D. at Flavor Sampling."
The programme has been designed to give brands who don't necessarily have the budget or capacity for a year-long partnership, the opportunity to engage with this key audience. It ties in perfectly with Flavors' range of sampling techniques that all focus on targeting, integration and measurement.
The 3-month seasonal partnership includes scalable sampling from 10,000 to over 600,000 members (youth members + adult volunteers), marketing communications through Scouts' social/email/ website channels, official partnership status for the 3 months, and access to 7 official Scout Association events throughout the year.
Matt Payler, Partnership Development Manager at the Scouts Association goes on to say "The Scouts are committed to delivering engaging initiatives that promote both a healthy and active lifestyle to all of our members, and the Seasonal Partnership Program does exactly that. As the largest mixed youth movement in the U.K., the Scouts are looking forward to creating some extremely successful partnerships with a range of health focused brands."
The program is looking to talk to relevant brands immediately with partnerships to be scheduled to coordinate with the reopening of normal group activities."