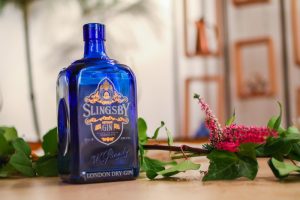 Yorkshire artisan gin brand, Slingsby, is partnering with Leeds Rugby, following on from their successful partnership with The British and Irish Lions during the 2017 tour of New Zealand.
The partnership deal will be with both of the Leeds Rugby teams, the professional rugby league club Leeds Rhinos and rugby union club Yorkshire Carnegie. The agreement sees Slingsby Gin sponsor Yorkshire Carnegie's accomplished second row player Ben West and their Harrogate-born fly half Callum Irvine.
The partnership will also involve Slingsby Gin having ground boards and big screen sponsorship at the renowned Headingley Carnegie Stadium, where both teams play, with the corporate bars at the stadium stocking Slingsby's  London Dry gin.
Having established itself in the rugby world with the sought-after British and Irish Lions deal and releasing a collector's edition gin earlier this year, Slingsby is now supporting its local teams and championing two exceptional players at important stages in their careers.
Brand owner, Spirit of Harrogate Limited, was co-founded in September 2015 by Marcus Black and Mike Carthy, who are both rugby fans.
Co-founder and managing director of Spirit of Harrogate, Mike Carthy, comments: "There is a deep-routed passion for rugby at Spirit of Harrogate and we couldn't be happier to see our brand displayed proudly on the kits of Ben and Callum who are both superbly talented players and real pleasures to watch.
I have strong ties to Headingley Carnegie Stadium, having played and coached for a number of regional rugby clubs, so this partnership is a real honour. Even as we extend our listings across the country, we are a proud Yorkshire brand through and through and are excited to continue to make our mark in the region."