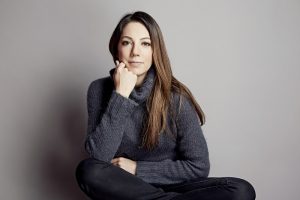 The M&A Advisor created The Emerging Leaders Awards – EMEA to celebrate the emerging industry leaders who have reached a significant level of success in the industry before the age of 40.
The awards programme, in partnership with Shard Media Group and supported by ACG, is now in its 2nd year and is unique in that the winners are announced before the ceremony takes place. Slingshot Sponsorship has announced their Founder, Jackie Fast as the winner of the 'Marketing, Communication and Business Development Professional' Category for 2017.
Jackie Fast, Managing Director of Slingshot Sponsorship comments: "I am absolutely thrilled to be recognised amongst this group of extremely bright and talented individuals.  I am especially proud to be noticed within the marketing, communication and business development, which is a reflection on the consistently great work Slingshot produce as an agency for our clients across all sectors. It is an unbelievable honour."
Judged by a team of industry experts the awards ceremony, taking place in Andaz Liverpool Street on Wednesday September 13th, will feature speakers including the likes of John Kiely, Managing Director at Smithfield; Richard Shaw, Chair at ACG; Ian Jamieson, Chief Executive at Jamieson Corporate Finance; and Robin Johnson, Partner at Eversheds Sutherland.