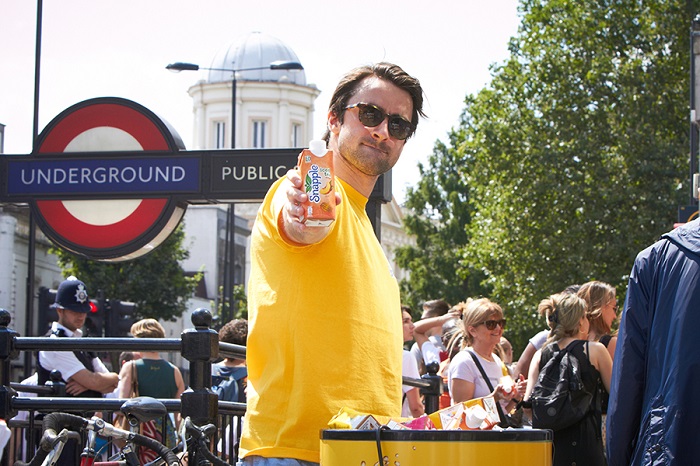 Snapple are bringing a taste of New York to London and sampling their refreshing Iced Tea on the streets. The team are also raising awareness of the low calorie (less than 10 per pack) and no sugar content of the drinks.
Ambient have commenced the series of guerrilla sampling campaigns running over the summer for Snapple, creating a targeted and flexible campaign focusing on busy areas such as Borough Market and the Embankment.
Client quote: "The purpose of this campaign was to drive our brand awareness in Central London and increase trial with our target consumers. We are very pleased with the results and the support from Ambient who really brought this to life for us",comments Fiona Lockie, Snapple Brand Manager.