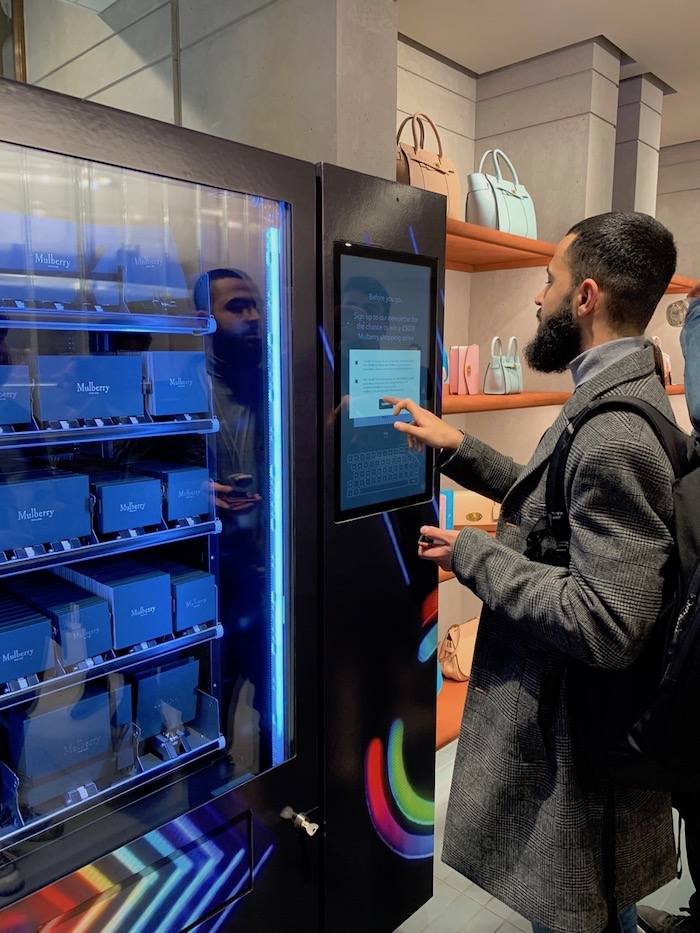 For Mulberry's 2018 Christmas campaign #MulberryLights, Social Vend were enlisted to produce an interactive consumer experience, designed to reward participation, amplify social engagement and capture data.
First the Social Vend machine is loaded with Mulberry gifts, including £1,000 gift vouchers, purses and scarves.
Visitors to Mulberry stores can have a shot at winning some of the prizes inside by simply sharing their #MulberryLights photo on twitter or instagram and playing the bespoke one-armed-bandit style interactive game.
Anyone who doesn't bag one of the top prizes can enter their email to be entered into another draw for the mega prize, a £5,000 gift card!
The #MulberryLights machine will be touring Mulberry stores across the UK over the next few weeks.
Social Vend are the masterminds behind some of the worlds coolest vending machines, and have created machines for some of the worlds leading brands including Hugo Boss, Pepsi, Visa, Youtube, McDonalds to name but a few.