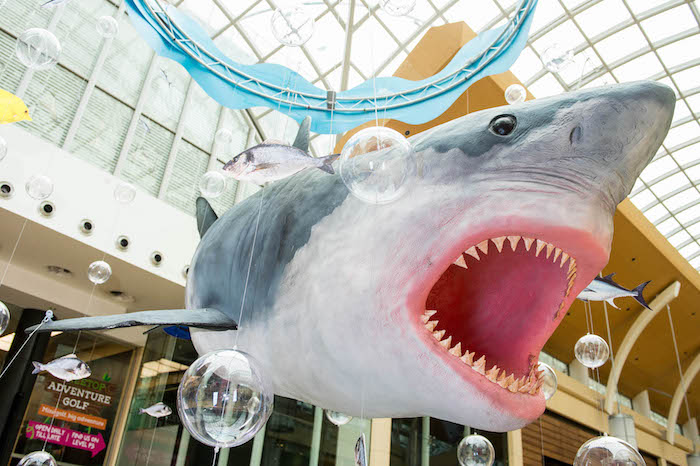 The St David's Partnership, owners of St David's in Cardiff, one of the UK's premier retail and leisure destinations, has launched a series of exciting initiatives at the centre to enjoy throughout the summer holidays.
Gin Lounge, a group of gin enthusiasts, hosted St David's first-ever gin festival, bringing a long weekend of exclusive tastings and interactive workshops to The Hayes from 2-4 August. Guests were able to sample over 50 different spirits, including a range of premium Welsh gins, and take part in masterclasses by industry experts.
From July 29 to August 11, St David's customers experienced a pop-up science event from Cardiff University. The free 'Superbugs' exhibition encouraged visitors to learn more about bacteria in an interactive setting.
A Great White Shark has been installed in the heart of St David's, and will be accompanied by a range of fun activities such as face painting and an opportunity to enter a shark cage selfie competition. The seven-metre-long ocean-dweller will be teaching visitors more about the impact of single-use plastic on marine life until September 6.
Speaking on behalf of the St David's Partnership, a joint venture between Landsec and intu, Kate Grant, intu's regional managing director, said: "Families are a key target for the centre, and the success of this year's Superbugs and Shark initiatives reflect how we are continuing to evolve our popular offer during the key summer holiday period. The centre's first gin lounge, an extension to our popular food and beverage mix, also provided an opportunity to engage Cardiff's gin-loving demographic, who experienced some quality locally distilled spirits, amidst the centre's alfresco leisure and dining space."