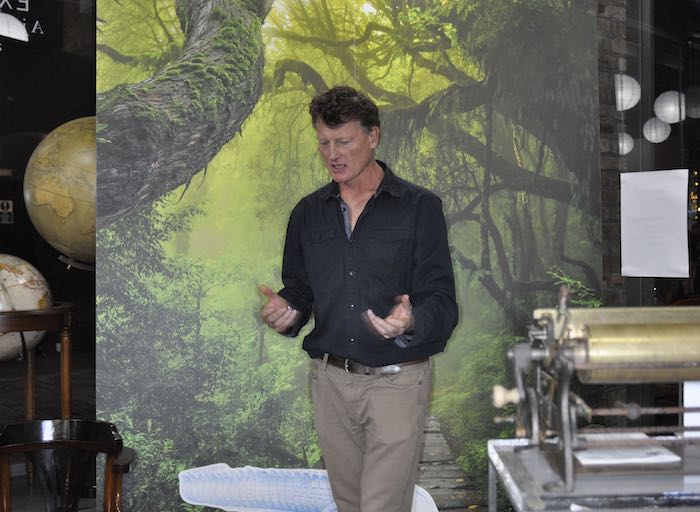 The Mercers' Company has unveiled that Stanfords has launched its first ever exhibition of fascinating maps, artefacts and documents – including letters from historical figures like Florence Nightingale and Captain Scott.

Located at no. 10 Langley Street, the exhibition opened on Friday 18 October and is available for visitors to attend until January 2020. Home to the world's largest collection of maps, travel books and globes, Stanfords recently relocated from Long Acre to Mercer Walk, and during the move, unearthed a vast collection of antiques and artefacts which make up the exhibition. These pieces are now on display alongside items of significant historical interest from Stanfords' archives, together with copies of items on loan from the British Library, the Mercers' Company, and the Royal Geographical Society.
Visitors will have the opportunity to discover some of the greatest and most influential explorers of all time; various letters and bills can be seen relating to purchases from well-known historical figures including John Ruskin, Winston Churchill and H.M Stanley.  Letters on display will include Florence Nightingale thanking Stanfords for a mounted map, a card from General Gordon in Khartoum, and Captain Scott complaining about a Stanfords map of the Antarctic!

Vivien Godfrey, CEO of Stanfords commented: "We're so excited to be sharing with the public the overflowing chest of artefacts that are so special to us here at Stanfords. Our visitors will be able to explore the history of travel and be astonished by a wealth of stories of intrepid adventure. Many of the exhibits and activities are also suitable for a younger audience, including our one mile trail through Covent Garden and a dressing up area within the space to fuel the next generation of explorers."
Simon Taylor, property director at the Mercers' Company, added: "Stanfords remains a key anchor brand within our estate and the unveiling of the brand's latest exhibition strengthens their position as a cultural hotspot within Covent Garden. We are thrilled to once again support Stanfords in their endeavors and the exhibition will no doubt be a major attraction to tourists and local residents."