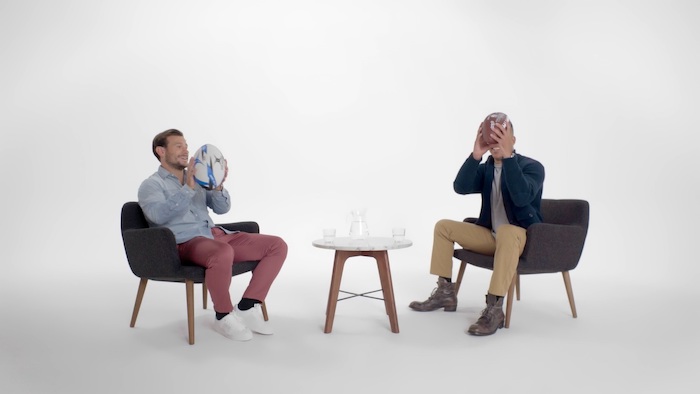 Content creation and marketing agency, Studio Black Tomato, has launched their first campaign for American Airlines – 'The Best of Both Worlds'. The aim is to educate high net worth Business Class travellers in London on the new partnership between British Airways and American Airlines.
The partnership on flights across the Atlantic will enable coordinated routes and schedules, with over 70 flights between London and North America being offered every day. To celebrate this new initiative Studio Black Tomato created video content which highlights the differences and similarities between travellers on both sides of the Atlantic.
The video content supports a wider marketing campaign; including a new microsite, large-scale media campaign across London, and an immersive, two-day event in Canary Wharf – which offered the public the chance to Fly the Best of Both Worlds. Cut down versions of the video content will be distributed via various paid-for media platforms, all linking to the main long-form videos hosted on the new Fly the Best of Both Worlds microsite.
Marketing manager of American Airlines, Samantha Fawthrop, comments: "This is the first time we've worked with Studio Black Tomato and we've loved the passion and creativity that's come out of the team. The content we've created together is humorous, insightful and engaging, and we're very much looking forward to seeing the results of the campaign."
Nick Ford-Young, head of Studio Black Tomato, adds: "Communicating the American Airlines and British Airways partnership, and the benefits that come with it, in a creative and engaging way was a fun challenge. In the end, our proposal was fairly simple. Put two charismatic US/UK influencers – Danny Care (UK Rugby), Jason Bell (US Football), Sandia Chang (chef/entrepreneur), Florence Knight (chef/author) with similar professional backgrounds in a room together and film their conversations as they explore their professional and personal similarities and differences.
The content we captured from just one day in a London studio was fantastic. Interesting, engaging and often comical – the videos we've produced are the perfect addition to a campaign aimed at highlighting the similarities, differences, but most importantly the fantastic benefits of American Airlines and British Airways working together."