T2 Tea and Selfridges have teamed up together to create a one-of-a-kind T2 Tasting bar in the heart of Selfridges' London Foodhall.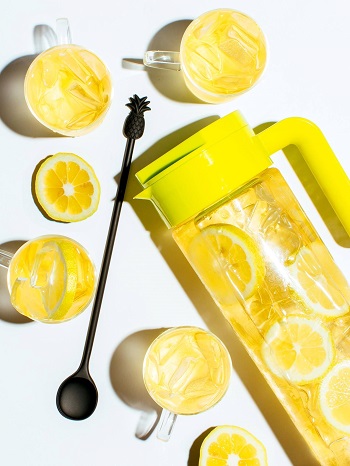 Busy city goers can now quench their thirst with stacks of iced brews, mountains of Matcha and all kinds of teas on their doorstep, perfect for stopping by on the morning commute, a quick lunch hour sip or sampling during a spot of shopping.
Offering a select range of teas, Matcha shots, and iced teas to sample and purchase, The T2 Selfridges Tasting Bar also gives tea lovers the chance to buy teawares and brewing tools to make the perfect cuppa at home or the office.
Scott Winston, Selfridges Grocery buyer comments ''We are delighted to showcase T2's unique perspective on tea to our Oxford Street customers with the pop-up offering vibrancy and colour at the heart of our Foodhall.  Another thrilling addition is that of the bespoke range of tea-ware.  The Matcha Flask is a classic example of T2's alternative and innovative approach to making a drinking traditional teas
The partnership with Selfridges also extends T2's presence in London, adding to their Regent St, Shoreditch, Richmond, Tottenham, Chelsea, and Shepherds Bush stores, with the aim to open more across the United Kingdom and Europe before the year is out.