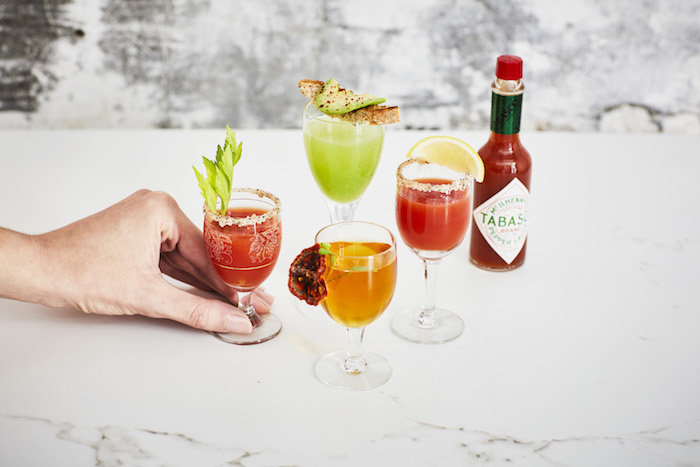 The UK's first Bloody Mary café, the 'Tabasco Pick-Me-Up Pit Stop', is opening its doors to help perk up commuters on their way to work during the nation's biggest party week. New research reveals that 13.7 million Brits are expected to don their Christmas clobber and attend their festive dos in the third week of December.
A squad of the nation's top chef and bartender talent enlisted by Tabasco Brand has created the 'Tabasco Pick-Me-Up Menu'. Dishes and drinks featuring the nation's 'top 10 food cravings the morning after a big night out' and the infamous Bloody Mary will be served up at the café for free on the mornings of the 14th and 15th of December between 8am and 10am
The shortlist of remedies includes pizza and scotch eggs, marshmallows and mince pies and Bloody Mary cocktails. The full menu includes:
The Bloody Margherita Pizza, in collaboration with Pizza Pilgrims
The Queen of Scotch, Scotch Egg, curated by The Drapers Arms
Micro Mary, a selection of mini cocktails and mocktails
Bloody Mary Mince Pie, created by food artist Juliet Sear
The Marshmallowist's 'Sweet with Heat' Marshmallow
Tabasco will be collaborating with selected bars and restaurants across the UK offering brand fans items from the Tabasco Pick-Me-Up Menu throughout December.