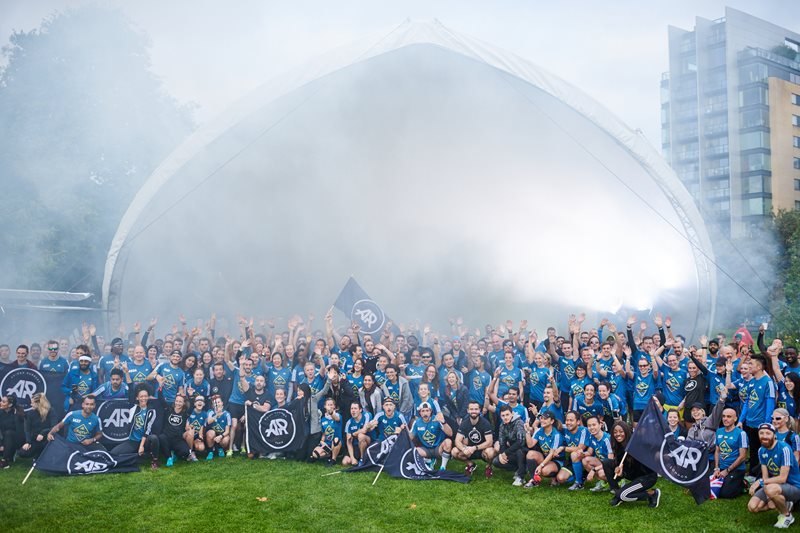 adidas, in partnership with CSM Sport & Entertainment, has announced the return of adidas City Runs in 2018. The inaugural Fulham 10K is the first of four events coming to the streets of the capital in 2018 and will take place on Sunday 18th March.
Following the huge success of the adidas City Run Shoreditch 10K in October, which saw over 5,000 participants take to the streets of East London, the Fulham 10K will give thousands of runners of all levels of ability a unique opportunity to explore one of the city's most prestigious postcodes.
Organisers are claiming this is London's flattest and fastest 10K event, meaning it presents runners of all levels of ability with an unrivalled opportunity to bag an early season PB.
With the Event Village located in EelBrook Common, highlights of the Fulham 10K route include the iconic King's Road, the world-famous Stamford Bridge Stadium and Parsons Green. Runners will also experience motivating DJ trucks on Fulham Road that will keep them pumped up on their way to the Parsons Green finish line.
At the end of the race, participants can celebrate by soaking up the buzzing post-run atmosphere in Race Village and recover with free yoga classes or a massage.
All runners taking part will receive an adidas race day tech t-shirt, free race photos, access to exclusive Inside Track training sessions with adidas Runners, a chunky finisher's medal and exclusive discounts at Fulham's best restaurants, hangouts and cultural attractions.
In Fulham, this means runners can raise a glass of bubbly at Hally's or continue the action at Clip n Climb or Chel-Ski. Alternatively, make the most of discounts at restaurants including Bodeans, The Malthouse, Barts, Ice n Slice, The Durell Arms and Hally's, with more to be revealed in the coming weeks and months.
adidas City Runs has partnered with Great Ormond Street Children's Hospital Charity as its Official Charity Partner. Money raised by runners who take part in adidas City Runs events will help to make a vital difference to seriously ill children from across the UK who are cared for at GOSH.
A percentage of all entry revenues will also go to parkrun to help them continue to deliver free, weekly, timed 5ks across the UK, ensuring running in the capital continues to grow.
Throughout 2018, more adidas City Runs across the capital will be announced.
Lee Gibbons, senior director, sports marketing at adidas commented: "The Shoreditch 10K proved such a resounding success that we're delighted to announce the return of the adidas City Runs race series in 2018, kicking off with the Fulham 10K. With thousands of runners, great entertainment and a buzzing atmosphere we're sure that Fulham will leave runners excited for the next instalment in 2018!
With even more amazing race locations locked in throughout 2018, adidas City Runs will continue to grow in popularity and size."
Jon Ridgeon, executive chairman at CSM Active, part of CSM Sport & Entertainment, said: "We're extremely excited to continue working with adidas on this brilliant series of running events. We've already seen one incredibly successful race, which allowed over 5,000 runners to take to the streets of Shoreditch, and are looking forward to the series continuing to grow and develop throughout 2018, starting with Fulham."
Laura Savory, head of community fundraising at Great Ormond Street Hospital Children's Charity said: "The Shoreditch 10K saw over 75 runners take part on behalf of Great Ormond Street Hospital to help fund pioneering new research, the most up to date medical equipment, support services for children and their families and support the essential rebuilding and refurbishment of the hospital. The funds raised last year made a vital difference, so we're thrilled to continue working with such a valuable addition to the running calendar."