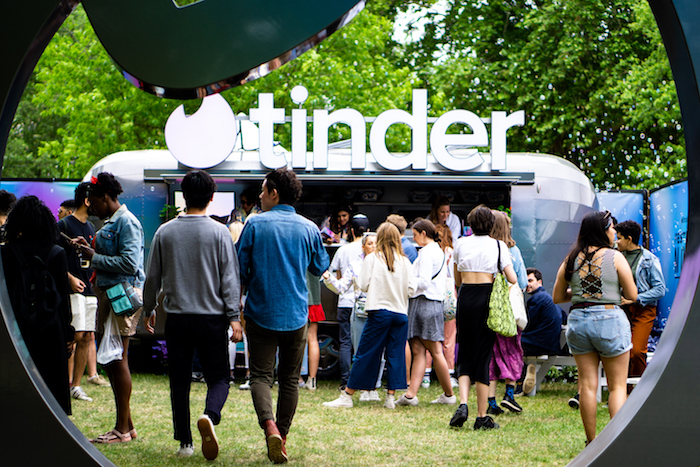 Independent agency RPM is bringing Tinder's new Festival Mode to life for this summer's music fans with a dedicated experiential activation at British Summer Time (5th – 14th July).
The dedicated Tinder Find Your Crowd area will involve a branded Airstream trailer, a Tinder flame arch and 'beautiful butterfly' photo competition as well as a shaded seating area, bubble artists, free swag and giveaways, VIP upgrades and the chance to win a set of festival tickets, all available for app users.
Tinder's newly announced Festival Mode allows users to badge their profiles with the festivals they will be attending to connect and chat with matches in advance of their chosen music events, as well as to 'find their crowd' at the festival itself. The dedicated area will showcase the apps ability to connect by encouraging users to live their best single life. The creative is fresh, summery and carefree.
Laurelle Potter, marketing director at Tinder comments, "Tinder wants to help our users to make every moment count, show that single years are the best years of your life, and facilitate new experiences. Music festivals are a key pinnacle in the summer calendar and we want to encourage people to find their crowds and connect over their favourite bands. RPM impressed us with their approach and showed they can embody and convey this spirit of connection and fun at some of this summer's most dynamic music festivals."
Dom Robertson, managing director at RPM adds, "Working with a brand as innovative as Tinder really let us play with the concept of connection, as well as capitalising on the amazing energy that the festival season can provide. We are certain that the dedicated Festival Mode area will not only provide an engaging way to bring the new feature to life for app users, but also provide a great space for people to be able to meet and connect while surrounded by their favourite music."