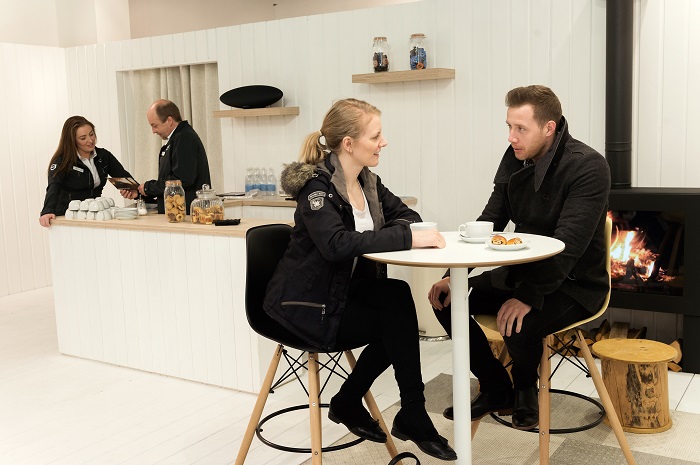 TRO has delivered two exclusive Scandinavian pop-up shops at The Oracle in Reading and Silverburn in Glasgow where the new Volvo S90 and V90 were unveiled to the UK public.  One week into the four week pop-up programme, end of activity targets had already been achieved – proving the "power of the pop-up" is set to continue.
The pop-up shop approach has exceeded all prior expectations with over 25,000 consumers visiting the two shops over the 4 week period and a huge 11% of visitors requesting further information on products and test drives.
Account director Emma Hinde commented: "We are thrilled to see such tangible results which prove that this approach is truly delivering for Volvo. Within the pop-ups we incorporated cutting-edge wifi technology to measure footfall, alongside facial recognition technology to identify age and gender split. This enabled us to serve real-time analytics to Volvo in a timely manner and ensured we were quick to react to trends we see e.g. tailoring our staff rota to match busy periods."
Kylee Rush, Volvo event manager added: "We are delighted to be able to see that an immediate ROI has been delivered – with the pop-up shops working far harder for our business than we had anticipated.  It is a very exciting venture for Volvo and we are looking forward to seeing how this approach may develop moving forward."
From 5 – 17 April the shops provided a national launch pad to preview the new Volvo S90 and V90.  From 18 April until 8 May the pop-ups provided an environment for local dealers to showcase the XC90 (crowned SUV of the Year at the UK Car of the Year Awards in 2016), V40 and XC60 – all alongside offering a traditional Swedish Fika in a relaxed Scandinavian café.