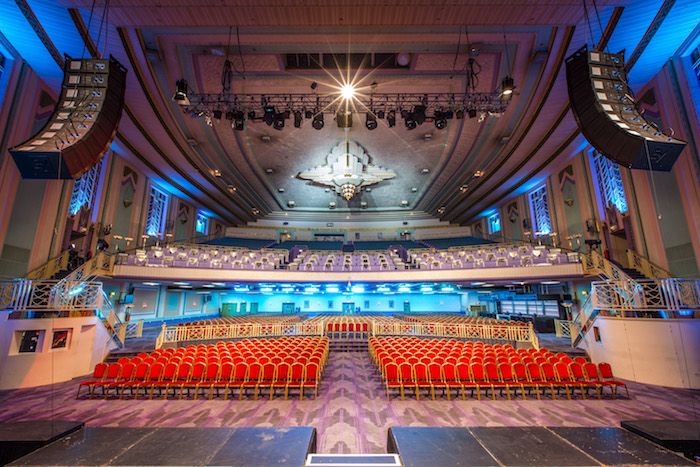 Troxy has joined forces with DICE to become the world's biggest mobile-only, and now tout-proof venue.
The move to digital will put fans first by implementing DICE's mobile-only tickets to stop reselling, as well as selling tickets through the night and allowing refunds up to moments before an event starts.
The secondary ticketing market continues to be a nightmare for music fans, and this partnership ensures that touts are locked out of Troxy for good. Whilst other companies have taken steps to combat touts, the reality is that while paper tickets are sold in many UK venues, so will touts and so will the inflated tickets sold through the secondary ticketing market.
Adam Webb, campaign manager for FanFair Alliance said: "DICE have been long-time supporters of the FanFair campaign, and this is another welcome step forward to ensure ticket resale works for fans and not touts. Recent legislative and regulatory changes are helping reshape the market, but some of the most exciting developments will involve adoption of new technology that improve the gig-going experience."
Tom Sutton-Roberts, general manager at Troxy said, "We may be one of London's oldest independent venues but we're proud to say that we're still standing strong. Teaming up with DICE showcases a new chapter for us. As the world's biggest mobile-only venue, we're embracing innovative technology that favours fans and artists to bring spectacular performances to our stage."
Russ Tannen, UK Managing Director at DICE said, "We have to beat the touts. Troxy joining the DICE family is a big win for fans who won't be seeing inflated prices at this iconic venue. Have you been to Troxy? It's insane – a beautiful 1930s building that survived a stint as a Gala Bingo to be reborn as one of the most iconic venues in London. The team and owners are as passionate about live music as they are about the building, and that comes through in everything they do."
The annual Field Marketing and Brand Experience Awards will be held at Troxy on October 11th.