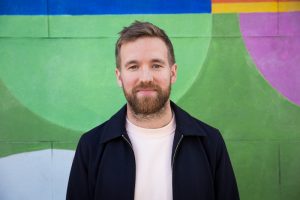 Vivid Matcha has appointed  PR and social agencies to drive brand growth across the UK following new launches in Tesco and Waitrose.
Following competitive pitches, Vivid Matcha sought an agency with expertise in working with startups to manage its consumer and trade PR campaigns and has appointed The Wern to manage its PR activity. The company has also appointed Testify as its new social media agency and appointed Lucy Crook of Rhubarb to create and implement its marketing strategy.
This is the first time that Vivid Matcha has appointed PR, marketing and social media agencies with a redefined market position. With the strapline 'Sharpen Your Mind' Vivid Matcha aims to lead  the matcha green tea market as a challenger brand to coffee, launching brand new SKUs later this year.
In addition to PR and social media, Vivid Matcha will be activating a disruptive marketing campaign to support new product launches and store listings with Waitrose and Tesco including guerrilla sampling, press ads and in store activity.
James Shillcock, founder of Vivid Matcha said: "As a challenger brand, we wanted to work with independent agencies who would work with us as part of the Vivid family. We look forward to working with The Wern, Testify and Rhubarb to deliver an integrated campaign and put Vivid Matcha on the map."
Lucy Werner, founder of The Wern said: "Our speciality is telling consumers and trade media not only a product story but that of the entrepreneur behind the brand. We love the opportunity to work with a category defining brand and it's a fantastic opportunity to support a British business shaking up the market space. Vivid Matcha has a fantastic story and we are chuffed to bits to be able to start making some noise about them."