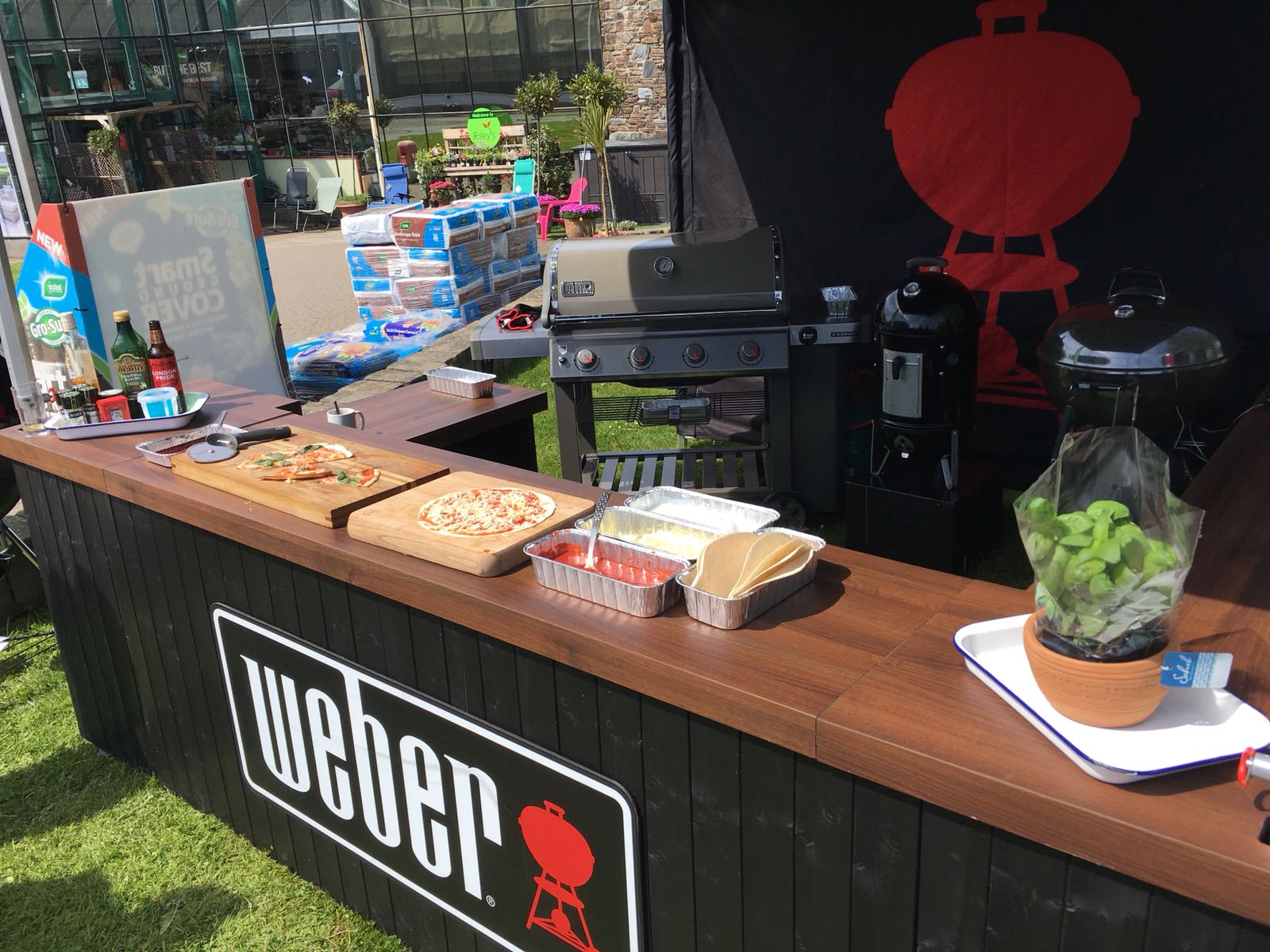 Brand activation agency, A Little Bird, has created an experience for lifestyle brand Weber, the world's leading brand in barbecuing innovation.
Weber view barbecuing as a lifestyle choice, but different cultures and consumers adopt different behaviours when it comes to barbecuing.
Following the success of the previous year, the Weber 'Grill Squad' will visit 20 Weber World and 42 Premium Plus Stores over a 19-week programme. The nationwide roadshow will start in Spring 2018 and the team will visit the retailers up to three times across the campaign.
The overall aim of the activity is to drive retail sales through high quality educational and entertaining demonstrations, inspiring consumers at the point of purchase and promoting key barbecues and accessories in alignment with seasonal campaigns.
Helen Raison, Brand Manager Communications, Weber-Stephen Products UK comments: "Our aim is to promote the Weber barbecue culture around the world and our work with A Little Bird will help us to do this – educating the British public on best practice barbecuing. We look forward to seeing the results."
The 'Grill Squad' activity is being supported by various other initiatives, including retailer training and a European roadshow promoting the Pulse Grill across 11 cities.
The Weber 'Grill Squad' launched on Saturday 17 March and will run for 19 weekends. The UK public is renowned for burnt sausages on the barbecue, and Weber want to educate them to get the best barbecue experience and create a nation of confident and regular barbecuers.
A Little Bird were tasked with recruiting a core team of 'Grill Squad' members and creating a premium, portable and flexible display to be used both at stores and at festivals. The barbecue specialist chefs are there to demonstrate the best methods of barbecuing – direct and indirect cooking styles.
Tim Solano, managing partner, A Little Bird adds: "A Little Bird has worked with Weber since 2016 and it's been great to see the results of our activations in terms of improved awareness and perception of the brand. Understanding different cultures and local nuances is at the heart of our work and Weber's adoption of this thinking has resulted in real changes to consumer attitudes towards barbecuing."