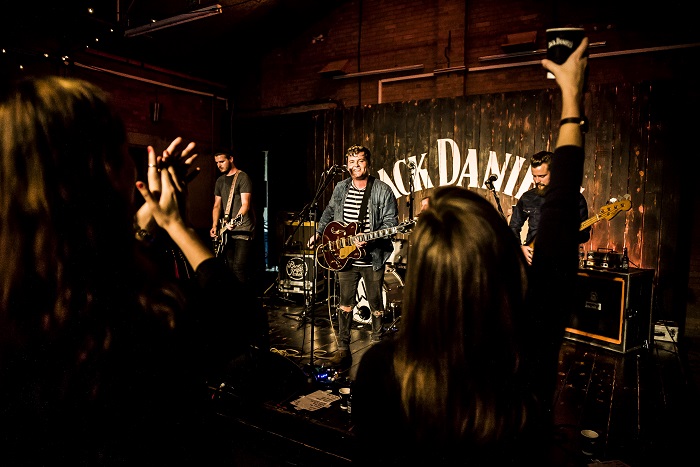 Jack Daniel's has tasked Amplify  with creating a millennial-focused campaign that injects a contemporary twist into the brand's Tennessee roots. The end result is a brand experience pop-up called The Meeting Place, a concept based on the Yuchi Indian translation for 'Tennessee'.
Running from London to Glasgow via Birmingham, the campaign brings to life the best that Tennessee has to offer by immersing people in Jack Daniel's Honky Tonk vibe, whilst giving them a chance to sample classic whiskey cocktails and fine Southern BBQ. All food and drink at The Meeting Place offers an updated spin on traditional Tennessee thanks to bespoke recipes crafted by UK' hangouts.
In addition to providing a modern twist on old classics, the campaign appeals to young consumers by partnering with influential venues and uniting the three millennial pillars of drink, food and music. The three influencer partners for The Meeting Place in London are: renowned London Cocktail Club, who will mix fine whiskey cocktails; Zelman Meats, who will fire up the grill to treat people to mouthwatering cuts; and the team from East London hotspot, Mother Clucker, who will serve-up southern style chicken.
The Meeting Place also features a line up of bands including Greasy Slicks and Broken Witt Rebels from the brand's Jack Rocks programme.
To increase rate of sale, attendees won invites to The Meeting Place by purchasing a Jack Daniel's in one of the campaign's partner venues during August. In return, consumers were handed a branded postcard to complete and post into an Amplify-designed Tennessee style mailbox for a chance of winning an invite.
After a two-day opening in London's Hoxton Docks on 6 September, the event moves to Birmingham's Rainbow Rooms, The Warehouse (12 to 13 September) and Glasgow's SWG3 (20 to 21 September).
Jack Daniel's UK brand marketing manager, Robbie Watters, said: "Amplify has helped us create a campaign that demonstrates the best of Tennessee; fine sippin' whiskey, incredible live music and delicious BBQ food across the UK On Trade. Reminiscent of the bustling bars and Honky Tonks of Nashville, the campaign marries the old with the new by partnering with influential venues to increase engagement with millennial audiences."
Amplify's founder, Jonathan Emmins, said: "We've been enjoying working with Jack for some time as their on-trade marketing partner, but this is our first collaboration pushing into our heartland of brand experience. As a cultural icon, Jack Daniel's honky tonk heritage and Tennessee roots gave us that creatively rich starting point, which we've reimagined to create 'The Meeting Place'".