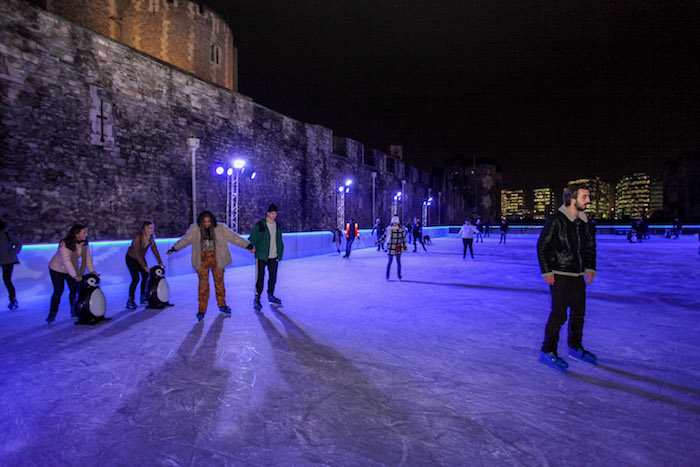 The skating season officially returned to the Tower of London on Thursday, 22 November, with a dedicated launch night by international event business Arena.
Guests were treated to an exclusive performance by the West End Musical Choir, who sang a variety of West End and Christmas hits, getting the rink's budding skaters and spectators into the festive spirit.
Staff from the Ice Rink Café and Bar and Edinburgh Gin run by The Pie Man of Chelsea were on hand to serve hundreds of guests, including members of the media and reality stars, with a variety of seasonal wines, gins and canapés.
James Anderson, commercial director of Arena UK and Europe said: "This is the third season that we have supplied the ice rink and onsite services at the Tower of London, and we are delighted to be partnering with Historic Royal Palaces, the independent charity that looks after the Tower of London, once again to add even more enchantment to this iconic venue which offers a truly unique skating experience in the heart of the capital."
Arena collaborated with Historic Royal Palaces on the delivery and operation of another ice rink at Hampton Court Palace.
Overseeing the event was Kate Karagholi, marketing manager for the UK and Europe division of Arena, who said: "We are absolutely thrilled to launch these rinks at two of the most high profile heritage attractions in the UK, which makes the skating experience incredibly memorable for people taking to the ice this season. Visitors can immerse themselves in the history of these treasured locations and soak up the magnificent backdrops."
The Tower of London Ice Rink is open to the public every day – except Christmas Day – from 23 November until 6 January 2019.