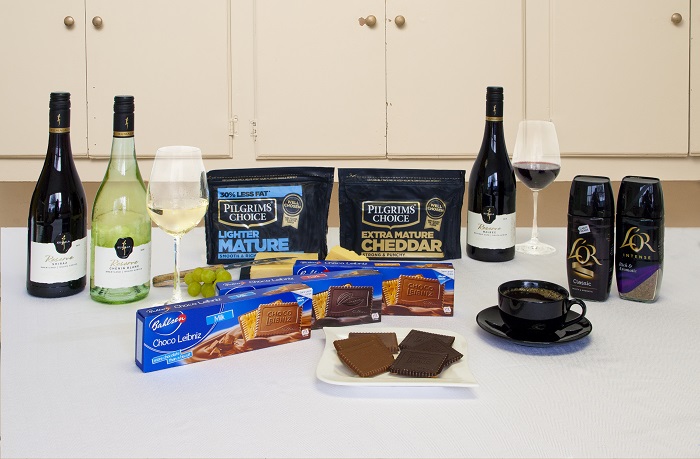 The annual Dinner to Dine For multi-brand, multi-channel Big Night In & Special Meal-treats campaign returns for the fourth time at the end of February 2017.
Featuring three travelling Big Night In roadshows and supported by media, social media, promotional and trade support activity, the event organisers Brand Belief have combined key marketing disciplines into one experiential campaign under the Dinner To Dine For; Together Is Better banner.
Originally launched in 2013, the Dinner to Dine For campaign will be visiting 40 Tesco large format stores as well as a Tesco HQ event at Welwyn Garden City and Waterloo and Victoria railway stations.
Brand Belief have created an integrated campaign that seamlessly includes experiential road shows, with full PoS support and in-depth engaged sampling, plus major competitions coverage with hundreds of prizes, a robust PR drive on traditional & online media, a campaign website, social media promotion, as well as a mobile coupon app and trade support at store & HQ level.
The campaign will communicate with over 500,000 consumers through traditional and digital media, engaging with 400,000 consumers via the roadshow who will enjoy samples from the campaign's partners which include Kumala Reserve Wines, Pilgrims Choice Cheese, L'OR Coffee and Bahlsen Choco Leibniz biscuits.
Brian George, the grocery promotional expert behind Dinner to Dine For, said: "Focused on Big Night In and 'at home' Meal-treats, we decided to move our award-winning Dinner to Dine For from October to February so as to follow-on from the Valentine's Day celebrations and recognising that the months of February and March tend, due to the weather, more likely to be stay in times, prior to Easter and the Spring. So we've assembled a great and highly relevant group of brilliant brands that fit the Big Night In occasion perfectly."
The roadshow kicks off on 23rd February and runs  for four weeks.