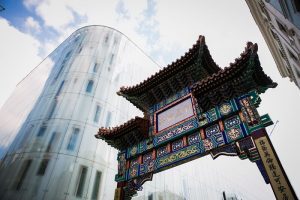 With a commitment to long-term curation and partnership with the Chinatown London community, Shaftesbury has gathered a host of dishes available within Chinatown London, supporting the Mayor of London's #MyLondonDish social media campaign.
As part of his #LondonIsOpen initiative, the Mayor of London has launched #MyLondonDish to showcase London's diverse food scene and celebrate the thousands of restaurants in the capital, representing more than 70 cuisines.  People are encouraged to share their favourite dishes across social media platforms; with entries shared via the hashtag featured in a crowd-sourced gallery online.
Ten of Chinatown London's restaurants, cafés and a supermarket have also shared their favourite dishes.
Commenting on the initiative, Karen Baines, head of group marketing and communications at Shaftesbury, said: "As one of the West End's most iconic destinations, Chinatown London celebrates the diversity of London's food scene, and we are thrilled to embrace the #MyLondonDish campaign.  This is a brilliant initiative to raise awareness of some of Chinatown London's delicious dishes offering a genuine experience of East Asian culture that fuses tradition with modern and cross-cultural influences.  This initiative showcases that London has some of the finest cuisines in the world.  We welcome all food lovers from around the world to visit Chinatown London and try the amazing cuisines."