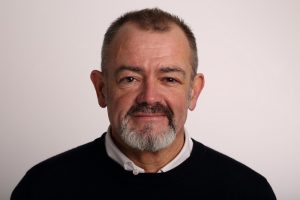 Farquhar-Smith has joined GPJ following 25 years' experience creating large, complex, multiple stake-holder events, often in challenging environments.
His early career was spent working in theatre where he designed and supervised production on international shows and festivals including West End and Broadway hits like Stomp, the Peking Opera and Eddie Izzard's arena tours.
Farquhar-Smith then moved into production for experiential events, founding his own event production company, Flux, in 2002, where he remained until joining GPJ.
Farquhar-Smith's appointment follows the posting of Ben Hawkins, executive producer, who has been recruited in the same position to GPJ's Boston office, demonstrating GPJ's aptitude of retaining talent across its global offices.
Jason Megson, managing director, GPJ, UK said; "We're thrilled to have attracted someone of John's experience and gravitas to the business. His arrival at GPJ brings yet another senior creative talent into an agency bristling with energy and producing great work."
Farquhar-Smith commented; "The scale and variety of GPJ's work, and the extraordinary client trust that the agency boasts are extremely appealing to me. I look forward to leading the creative production team and supporting the agency's continued success."