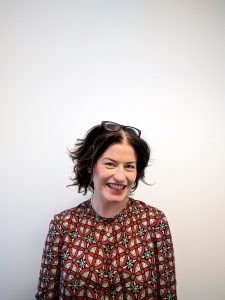 N2O has announced the appointment of Fiona McHugh as client services director on its Tesco account. McHugh's role will focus on driving strategic, creative and logistical output.
Bringing an extensive knowledge of retail marketing, and 15 years' industry experience, McHugh will manage the Taste at Tesco team who are based at the agency's satellite office in Welwyn Garden City, nearby to the client's headquarters.
McHugh has previously worked as a retail director, digital account director and most recently, as account director at BBH, before joining N2O.
Speaking of the appointment, Dan Jenner, sales director at N2O, said: "We're really excited to have Fiona on board and she brings with her a wealth of experience which will be key in her client services role at N2O."
McHugh said: "I'm looking forward to driving N2O's vision alongside the senior team, identifying proactive initiatives which both add value to and exceed Tesco's expectations of N2O's contribution to their business."
As well as Tesco, N2O's client list includes Boots, L'Oréal, Mondelēz, Morrisons, P&G, Superdrug and Unilever.