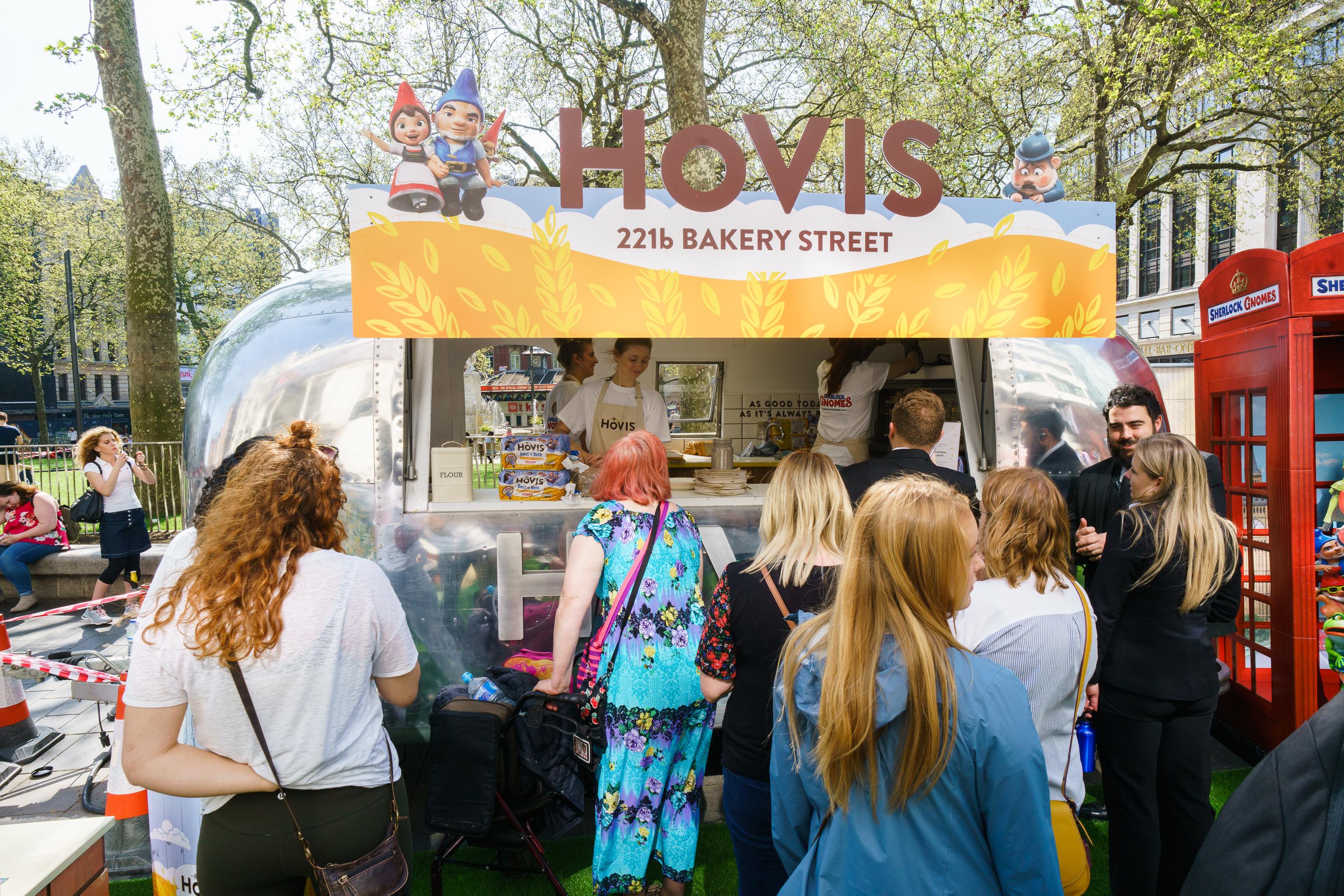 In celebration of Hovis partnering with Paramount on the release of the animation, Sherlock Gnomes, Hovis, working with Hot Pickle, has re-created 221b Bakery Street as part of an interactive experience in the run-up to the film's launch.
With the mobile bakery taking centre stage and serving Hovis Best of Both toasties, the experience is further brought to life with an array of fantastic photo opportunities with over-sized toadstools, a huge magnifying glass, street signage and a red telephone box that was used in the film.
Having popped up in Leicester Square for the premiere, the gnomes are taking to the road and will be setting up shop in Westfield from 4thto7th May and at Leeds Briggate from 25th to 28th May.
As well as experiential activity Hovis is also running an on-pack promotion in the UK and Ireland on more than 8 million packs of Hovis Best of Both.
Sherlock Gnomes, a sequel to Gnomeo and Juliet, is a British film set in London featuring James McAvoy and Michael Caine.
Commenting on the activity Alice Jamieson, asst brand manager, Hovis says: "The 221b Bakery Street experience provides a wonderful opportunity for Hovis to engage with consumers. Visually appealing, interactive and playful it perfectly captures the spirit of the film."