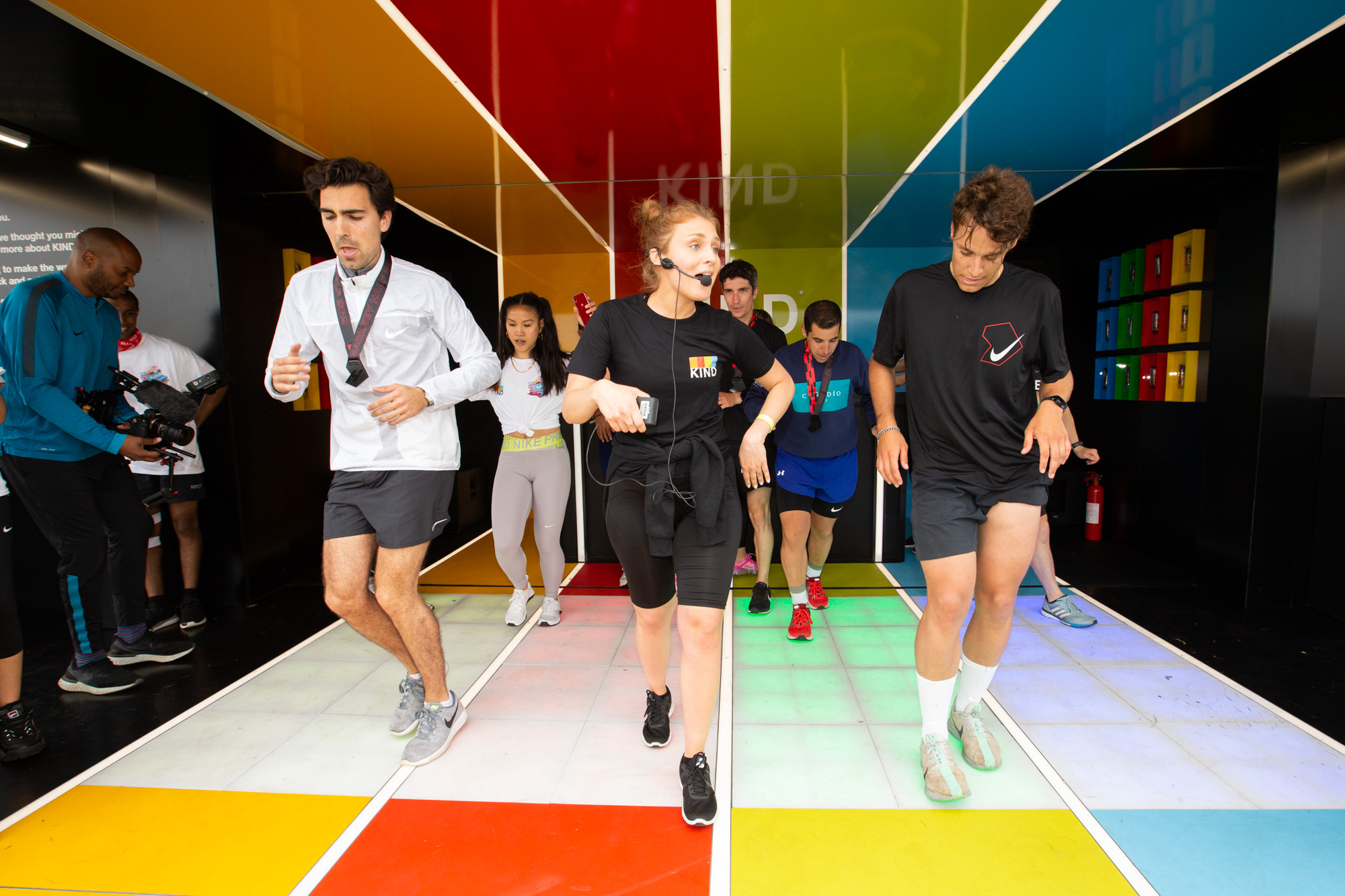 To explore the true power of kindness, healthy snack bar brand Kind is launching a series of 'Powered by Kind' experiences in the UK this summer.
Created and run by global brand experience agency Sense, the event activations will feature an innovative kinetic floor that harnesses energy generated either by dancing during DJ sets, or exercising at 'Food & Lycra' classes. This energy is then used to power services that will benefit others.
The first Powered by Kind experience took place recently at Virgin Hackney Festival of Fitness from 17-19 May, and the campaign also visits London 10k (21 July) and Oxford Half (12-13 Oct), as well as Camp Bestival (24-28 July) and Big Feastival (23-25 August).
"The experience highlights how the simplest of selfless acts can actually be used to help others," explained Sense Account Director Diana Petre-Mag. "The energy will be used to power charge points that everyone can use, and provide motivational messages on screen, for runners at the Virgin events."
In a separate initiative to "make the world a more positive place one act and snack at a time", Kind are partnering with the Food & Lycra fitness platform, with Sense activating the showcase tour across London from 29 May to 23 June. Encouraging Londoners to have a more active summer, it will offer cones sprinkled with Kind bars in exchange for their participation in free fitness sessions.
Sense and Kind sampling teams also recently visited a selection of London offices during Coffee Week, and will also be visiting major retail sites across the coming months.
Commenting on the summer of experiential, Kind's Cat Hann said: "We believe Kindness is contagious and through our range of experiential activations, we'll help people pass it on, one act at time – as well as discovering how great the bars are."