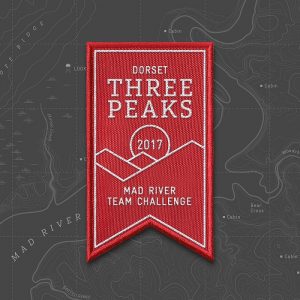 Mad River, the Bournemouth based brand communications agency is taking on Dorset's 3 peaks for their annual team challenge on Friday 19th May.  The 15 adventurers have 12 hours to complete the 31-mile hike which will cover treacherous terrain with extreme ascents and descents to raise awareness and money for the Surfers Against Sewage charity (SAS).
Cia-Louise Coton, Mad River MD said "This is such an exciting challenge for the team and a great opportunity to raise money for SAS.  Like them, we also believe that waves and surf spots deserve to be seen as part of UK heritage and should be afforded greater recognition and protection. SAS works hard to raise public awareness of these natural resources and supports thriving, sustainable and economically successful coastal communities around the UK. Being based on the coast with beautiful award winning beaches and the ocean as our playground, it's only right that we do our bit."
Mad River has 16 years' experience of working with brands in the food, drink and charity sector such as Clipper Teas, Whole Earth, BEAR Nibbles, National Trust and RNLI.
The team have set up a JustGiving page for donations –